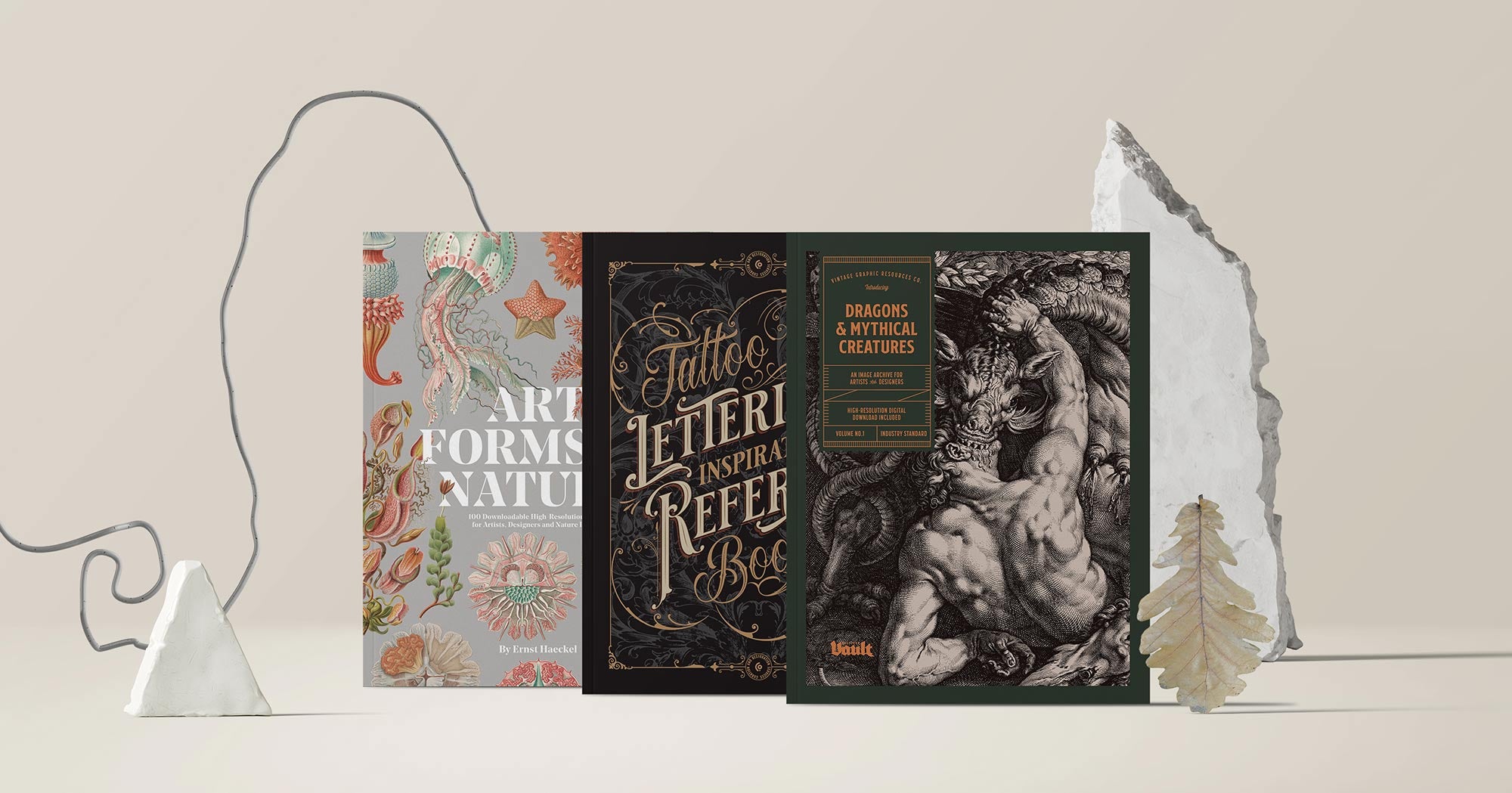 Looking for the perfect gift for the creative person in your life?
We've got you covered! Scroll down to discover the world's most exciting art and design reference books trusted by tens of thousands of creatives around the globe.
Vault Editions' Image Archives
About Our Books
At Vault Editions, we create artist reference books on a wide variety of topics that are perfect for anyone who loves to draw, paint, cut, design or colour. Our collection includes books on anatomy, medicine, monsters, dragons, mammals, reptiles, fish, flowers, mythology, and so much more. Each book is filled with hundreds of images that can be downloaded and used to create unique designs or prints. Our books are the perfect gift for that creative person in your life, whether they're a professional artist or just getting started. Browse our collection below and give the gift of creativity this holiday season!
Take a look Inside
Watch the Unboxing Video of Animals: An Image Archive Below
Vault Editions' Image Archives
Shop the Collection
What our Customers are Saying About our Books
Out of the books I have, this is by far my favorite. It has so much good content in it, I use it for my art, and it has a lot of references and I am sure people will find a thousand ways to creatively use the hundreds of images in this book. Totally recommend it for tattoos, art or just to collect. It's a jewel, and I'm very happy with it.