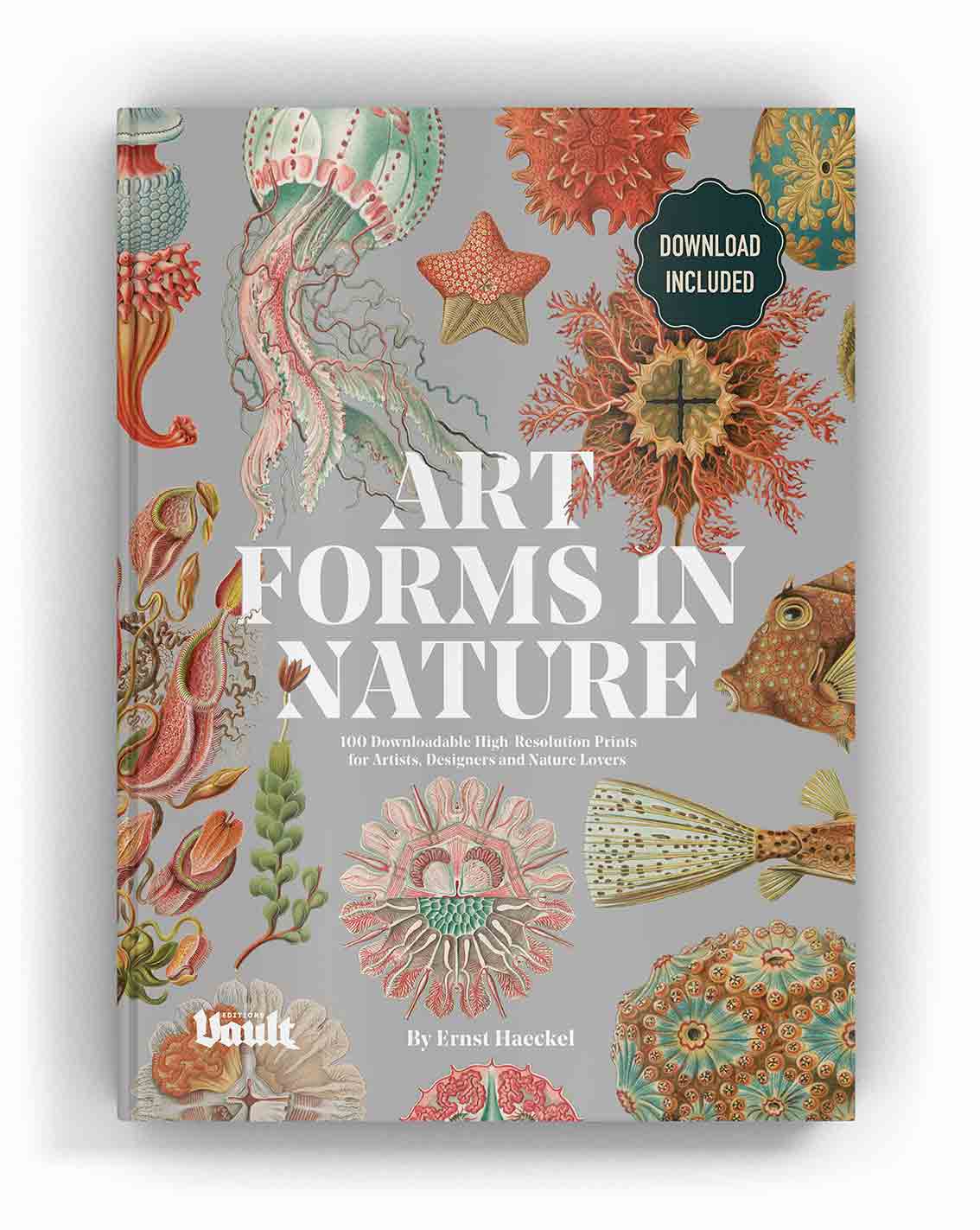 Art Forms in Nature By Ernst Haeckel (Digital eBook)
Please select the option that best describes your intended usage. By proceeding, you agree to the relevant terms and conditions.
Originally published in sets of 10 between 1899 and 1904, Kunstformen der Natur, known in English as Art Forms in Nature by Ernst Haeckel, consists of 100 masterfully executed prints of microorganisms, animals, insects and more. This body of work has since become widely acclaimed for its beauty and biological accuracy. It was highly influential throughout 20th-century art, design and architecture and has inspired many artists, particularly throughout the Art Nouveau period, including Karl Blossfeldt and Émile Gallé. The plates within this publication reflect Haeckel's interest in symmetry, levels of organisation and the evolution of biological complexity. The subjects featured were carefully selected by Haeckel to highlight and illustrate this. From the complex geometric patterns and forms of Amphoridea to the ornamental symmetry of jellyfish and microorganisms, the composition of each plate is carefully considered and arranged for maximum visual impact. Featured prominently throughout the set of 100 plates are sea anemones, radiolarians, Aspidonia and a stunning collection Siphonophorae.
Features:
Each publication comes with a unique download code providing you with instant access to high-resolution files of all 100 plates featured within. Print them out and create beautiful decorative artworks for your home and office, or get creative and make stunning collages and mixed-media artworks. You can even incorporate them into your graphic design projects and take your work to the next level. When accessing your files, you will get access to the Vault Editions Skulls and Anatomy sample pack completely free.