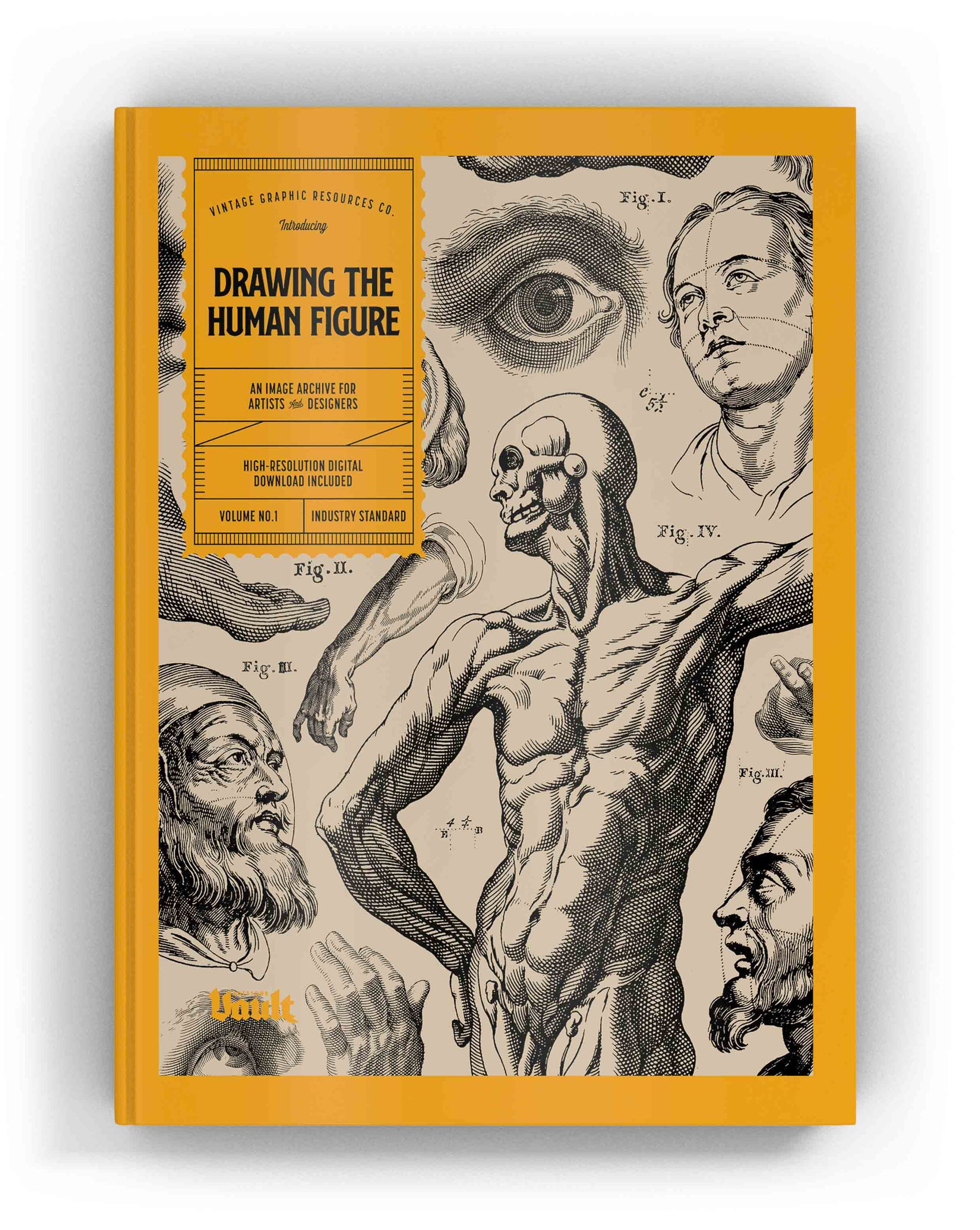 Drawing The Human Figure (Digital eBook)
Please select the option that best describes your intended usage. By proceeding, you agree to the relevant terms and conditions.
Master the art of realistically drawing the human body with Drawing The Human Figure: An Image Archive. The Vault Editions design team have carefully curated this reference book to help artists and designers create accurate and detailed drawings of the human form.
Develop your working knowledge of anatomy, proportions, expression, perspective and movement. Learn how to draw the human skeleton and muscle structure precisely with this impressive collection of reference images. Improve your knowledge and understanding of proportion by studying the arms, hands, legs and feet in ratios relative to the rest of the body, plus a range of illustrations showing the limbs in active movements to bring your illustrations to life. Perfect your drawings of the face and its features with detailed proportional and expressive reference drawings of the mouth, nose, ears and eyes. Whether you're a beginner or an experienced artist looking to refine your craft - this book has everything you need to master drawing the human form with confidence!
Features:
Each book comes with a unique download link providing instant access to high-resolution files of all 153 images featured. These images can be used in art and graphic design projects or printed and framed to make stunning decorative artworks. This book also comes with a complimentary print-at-home gridded workbook to assist you with your drawing practice.
So what are you waiting for? Master the art of drawing the human form today with Drawing the Human Figure: An Image Archive for Artists and Designers by Vault Editions.