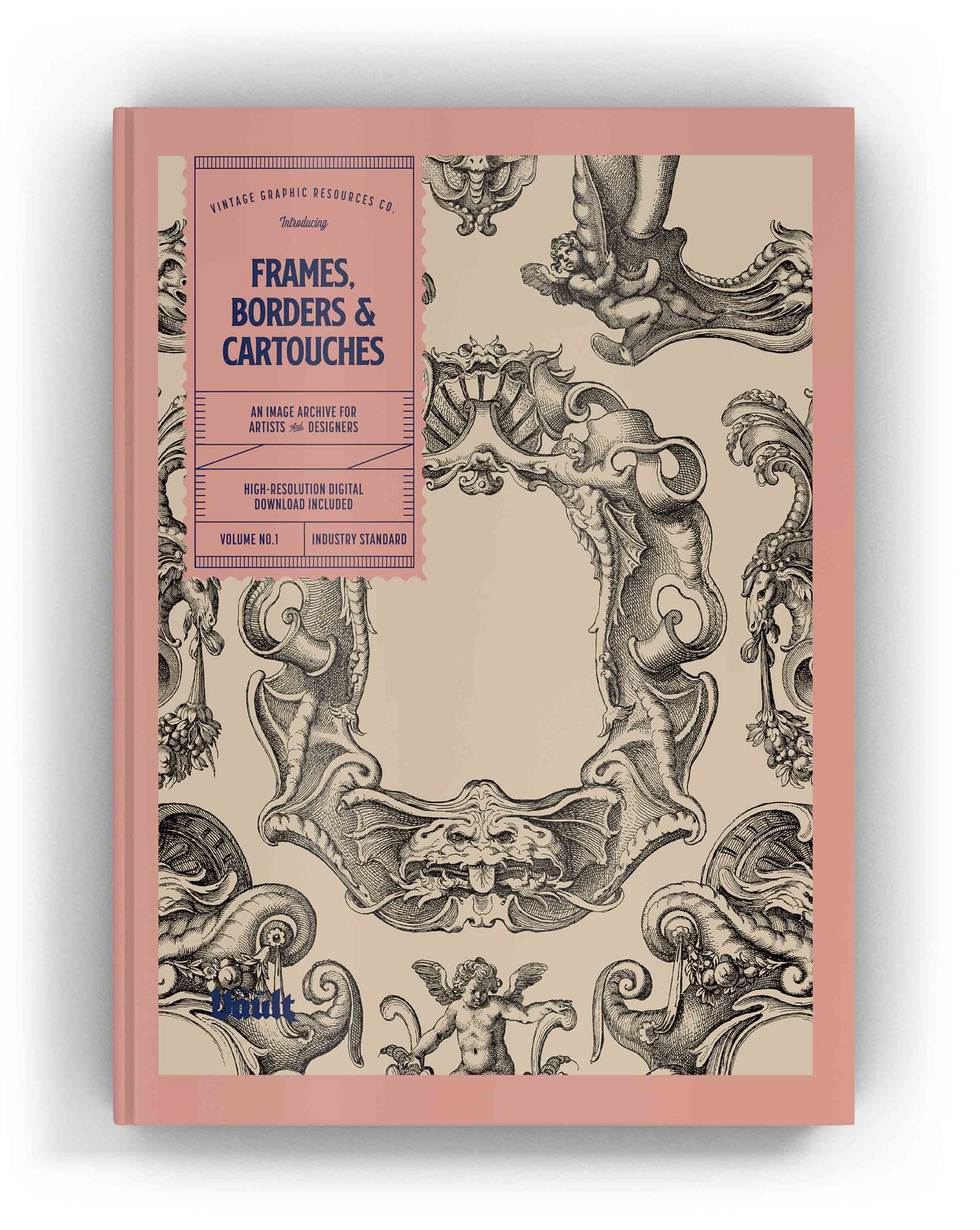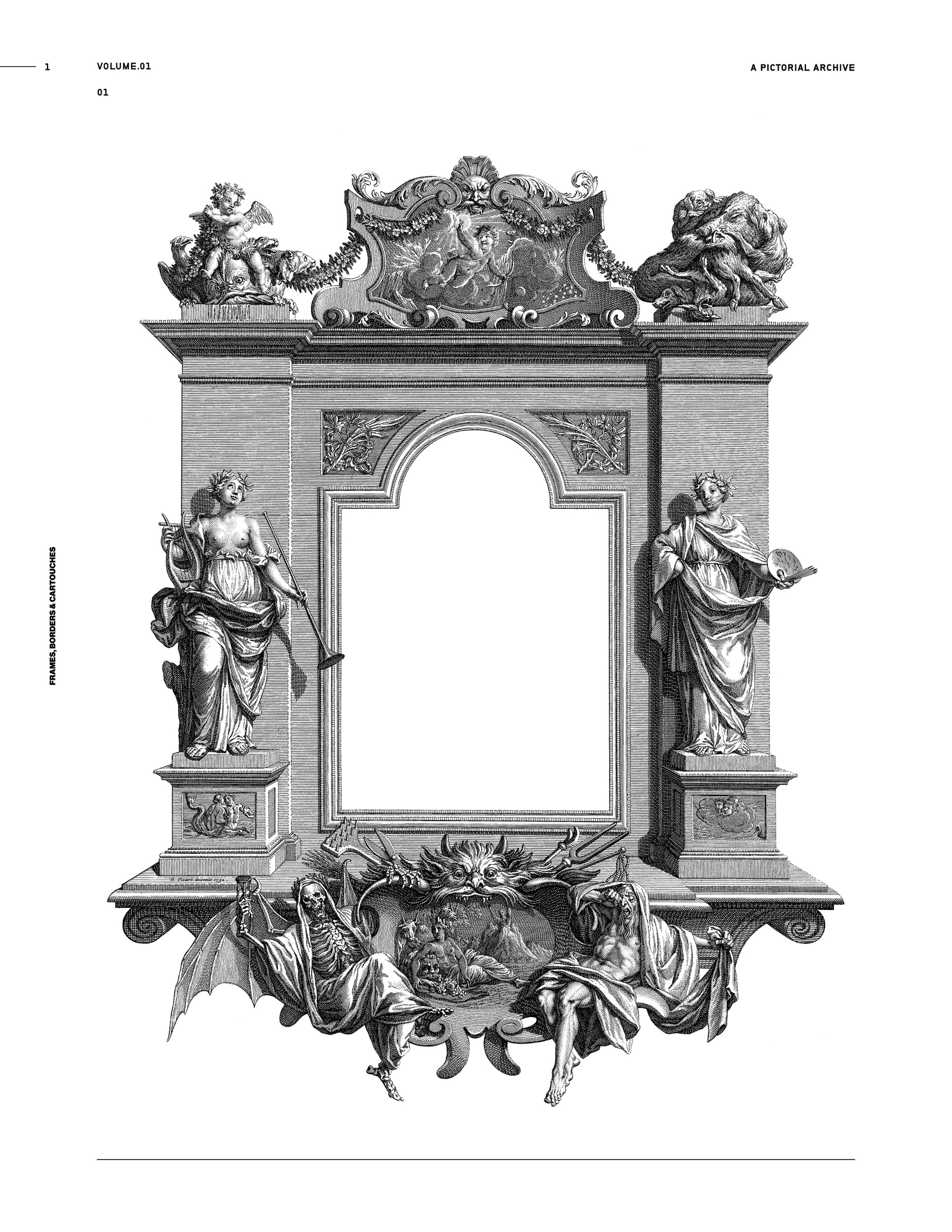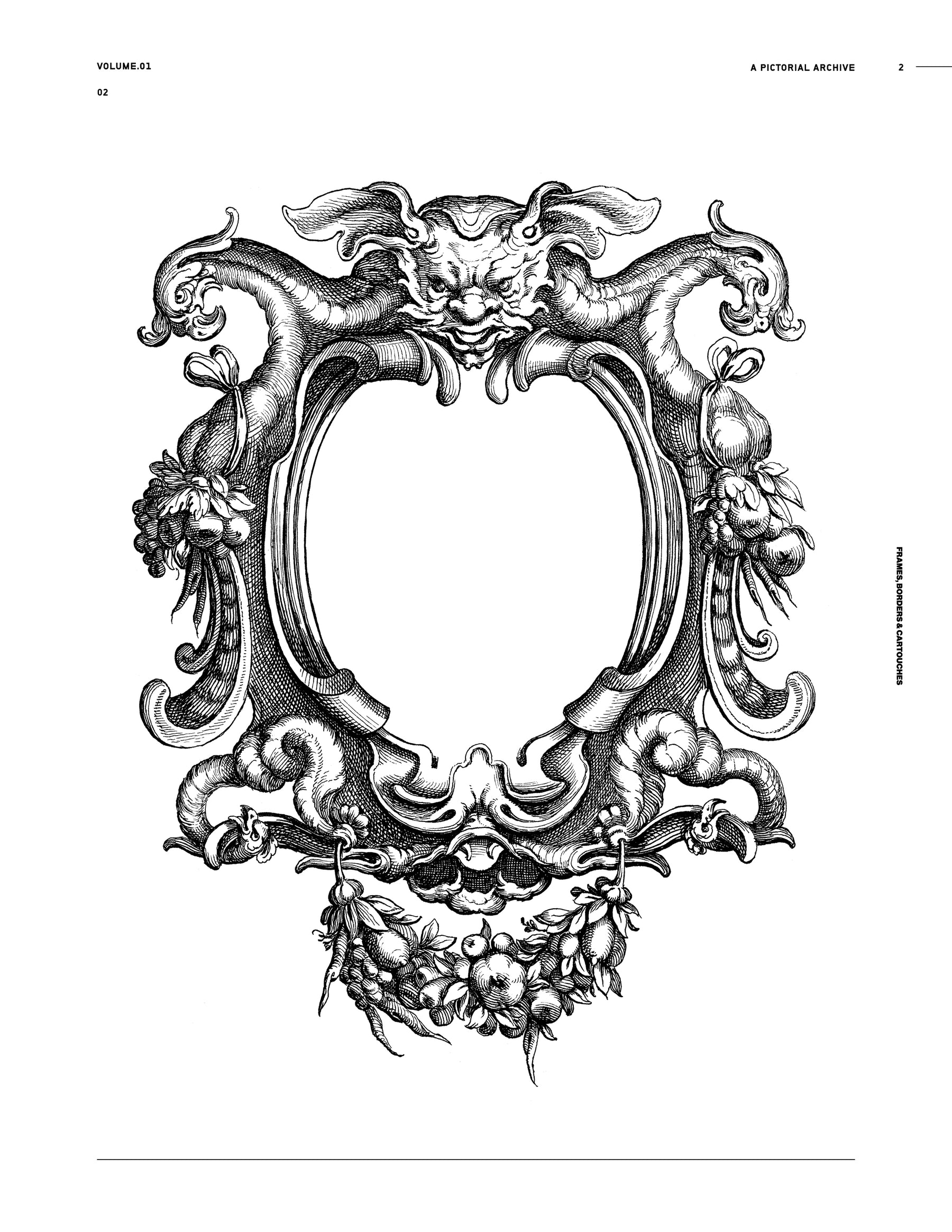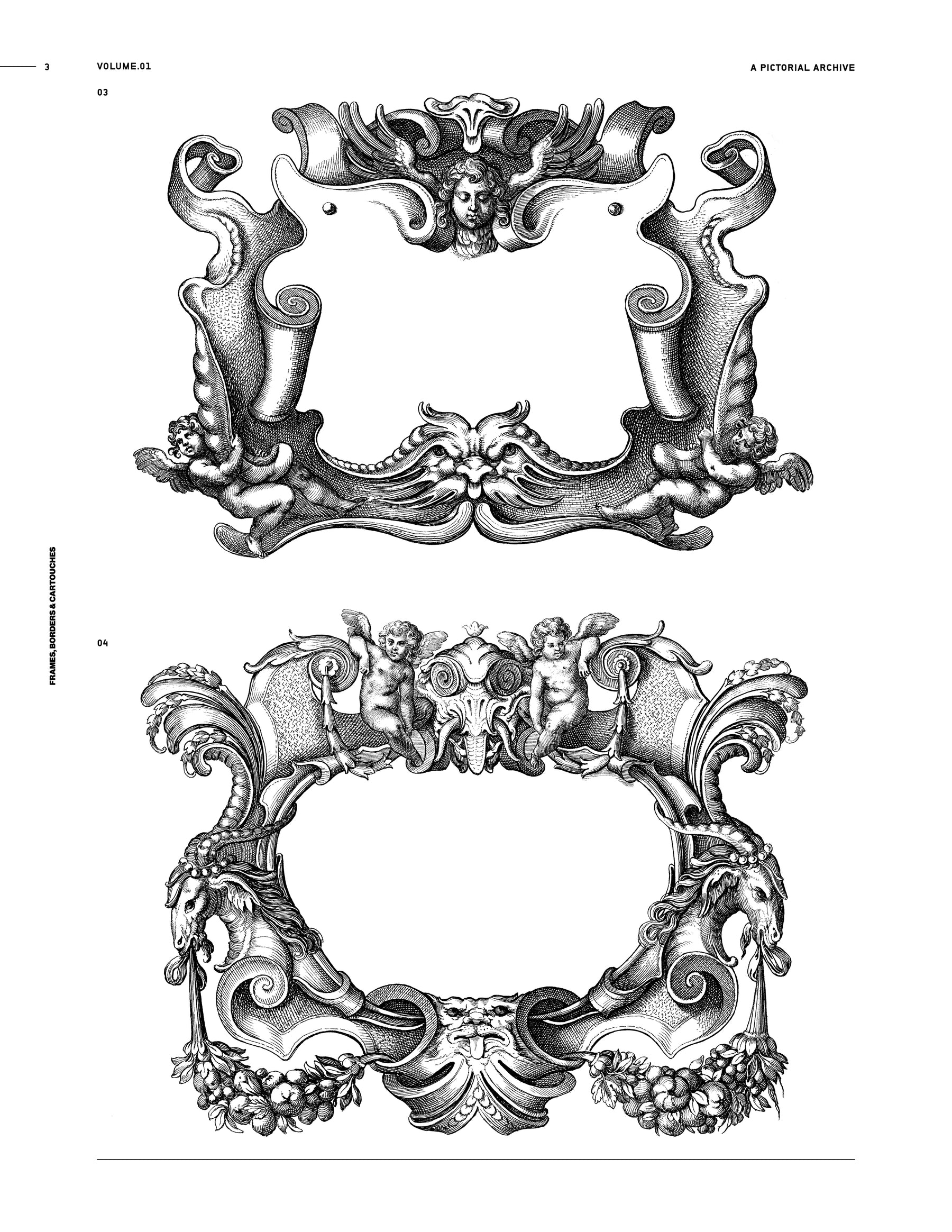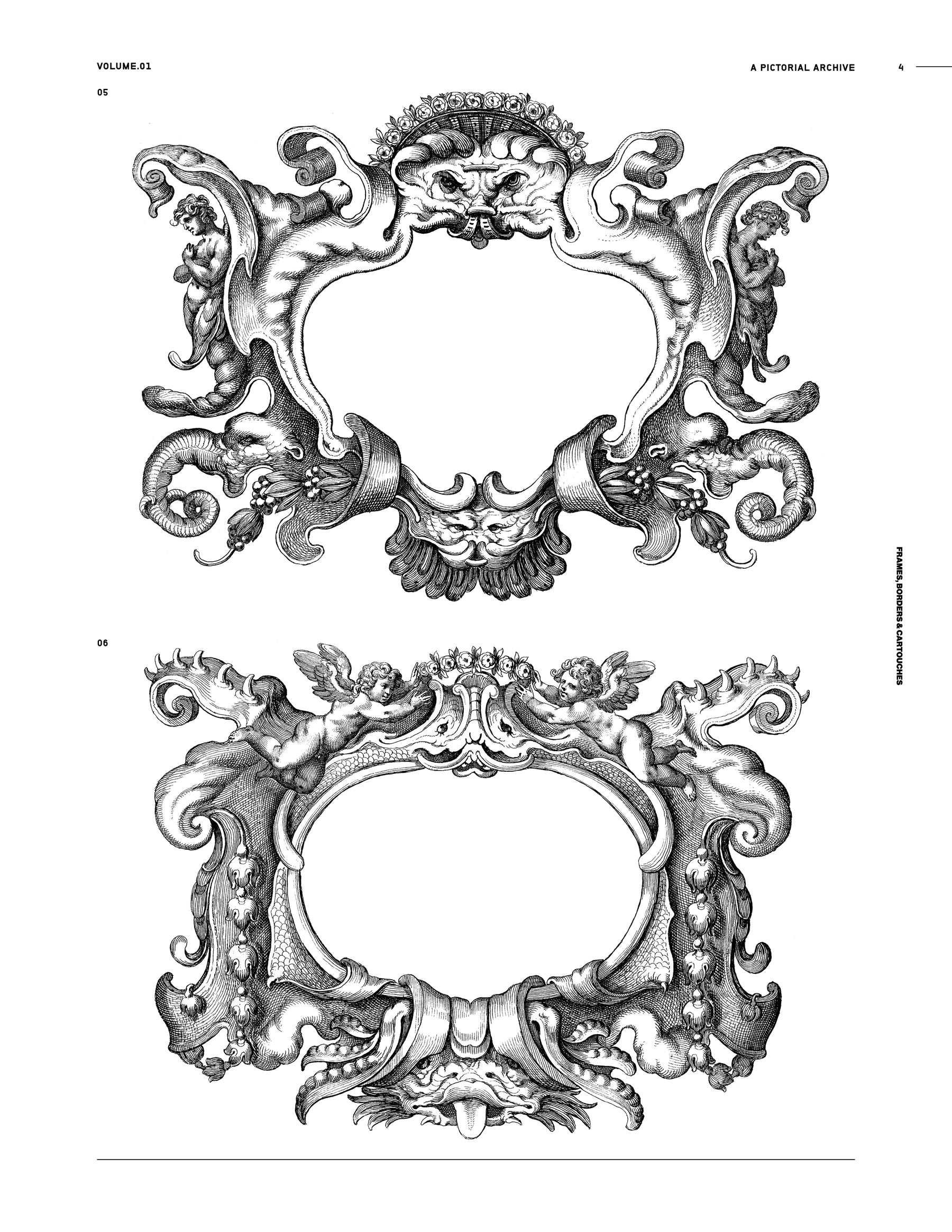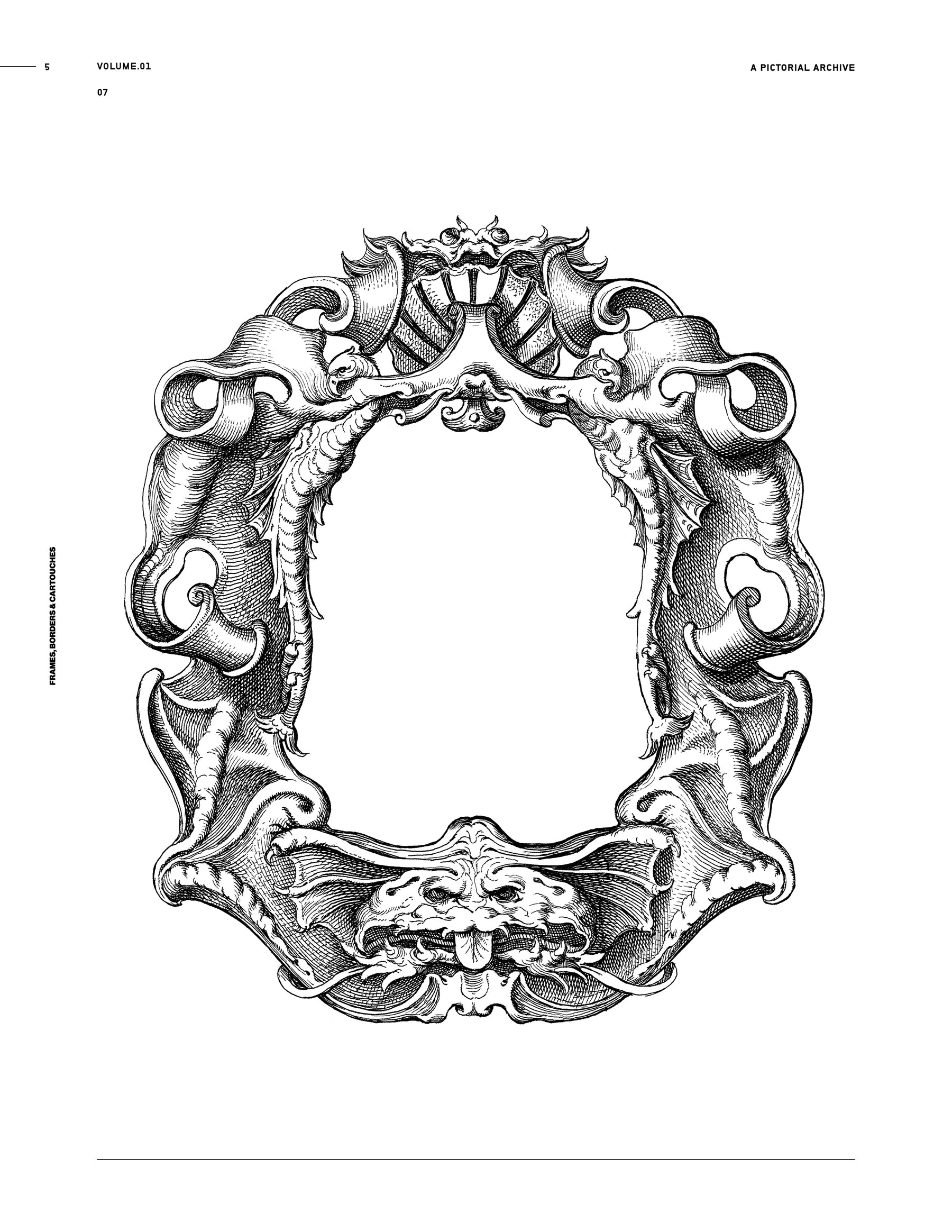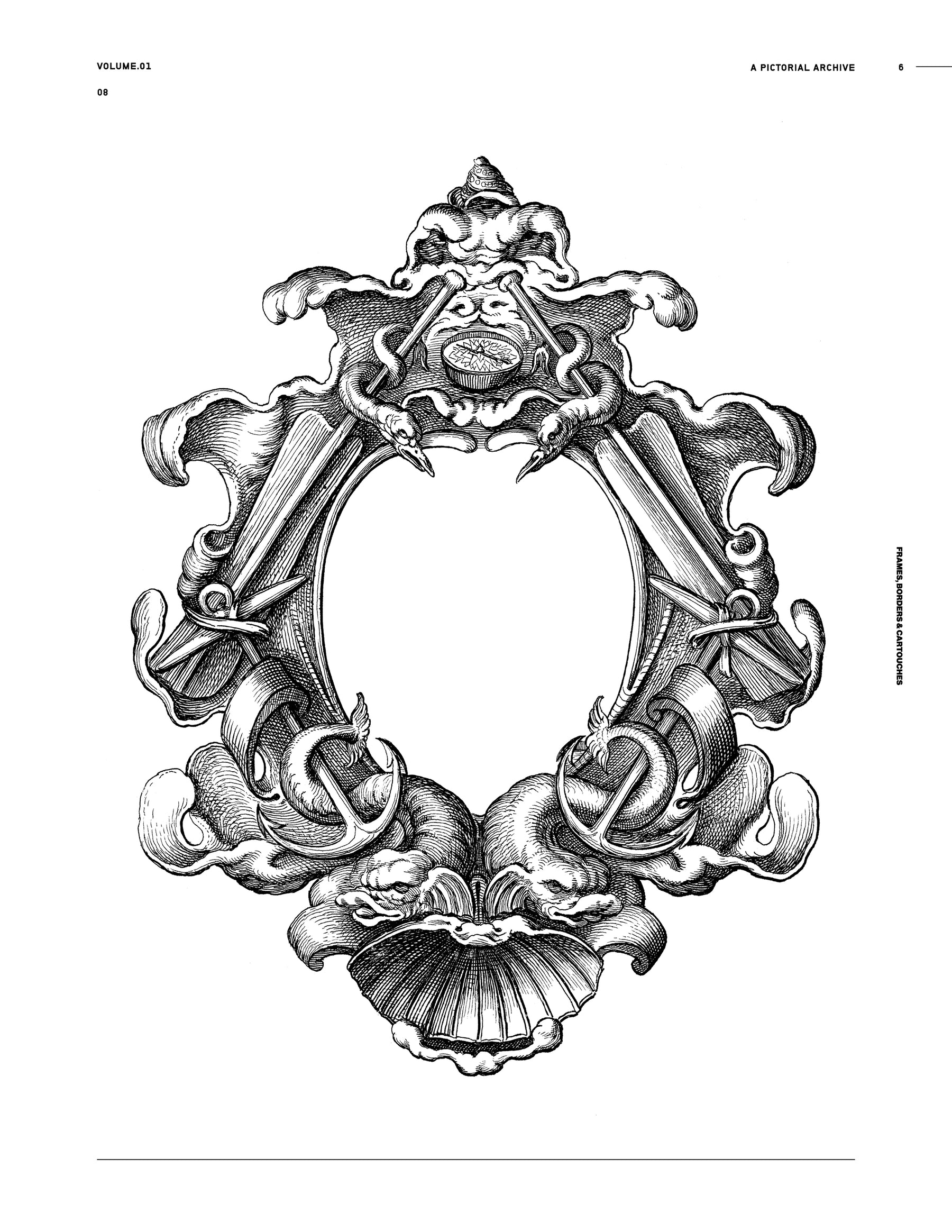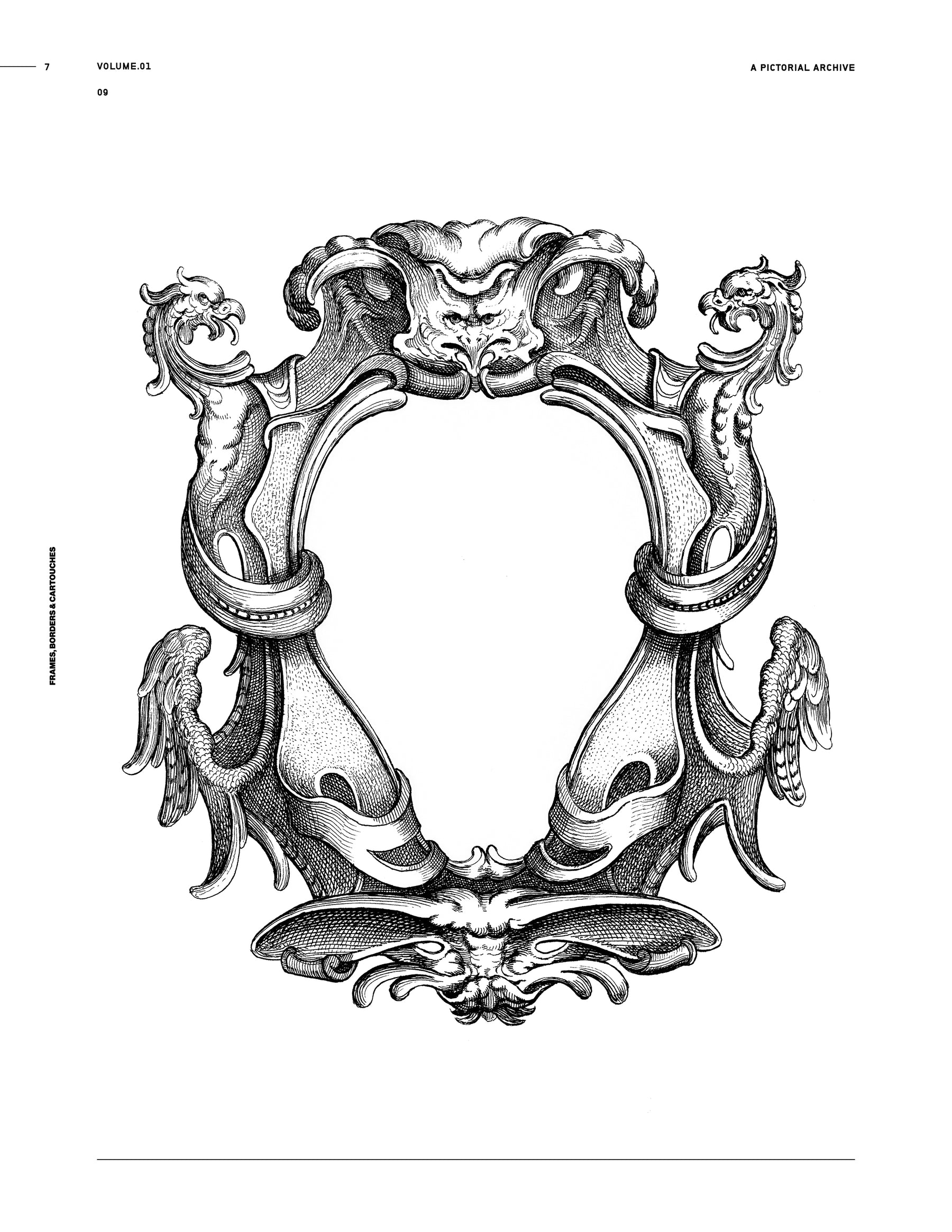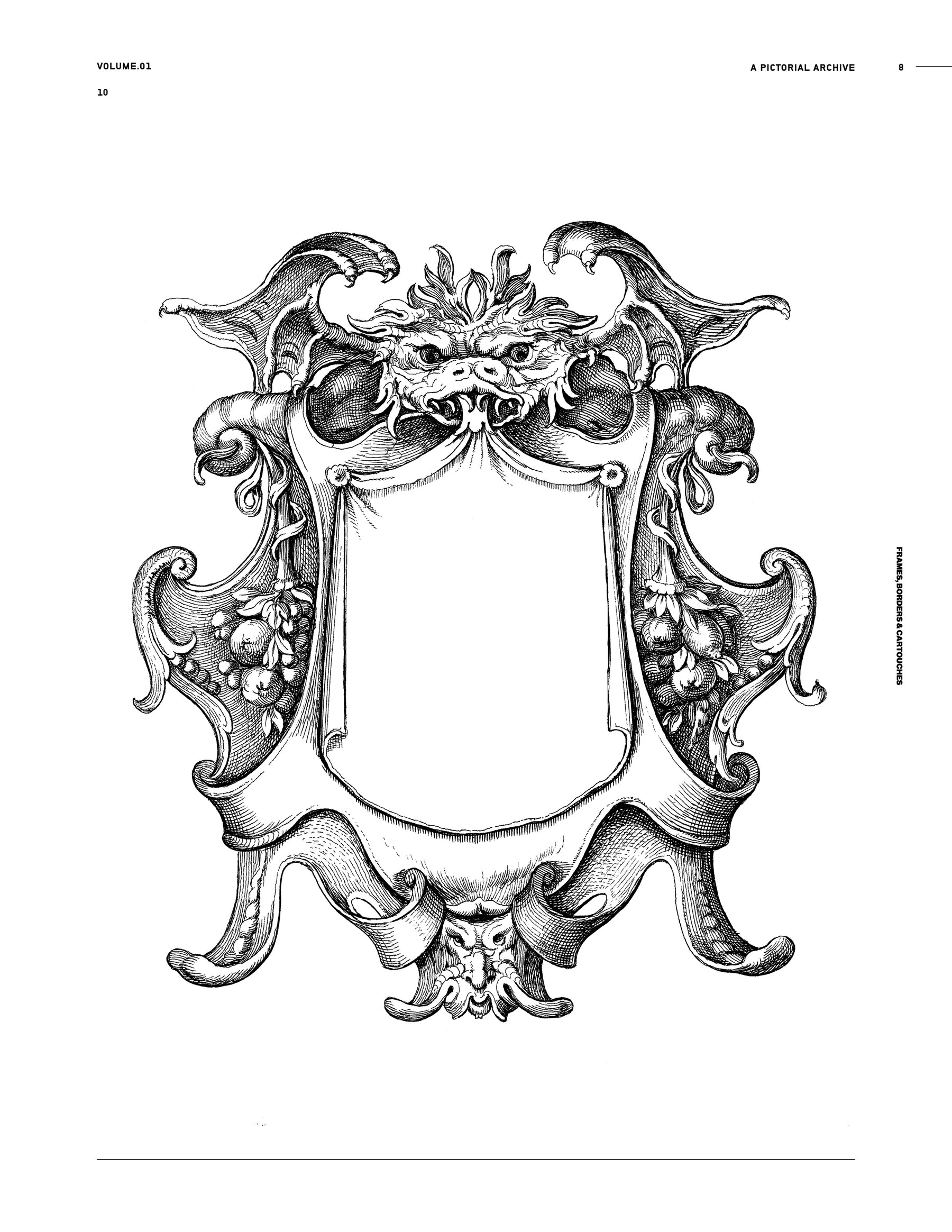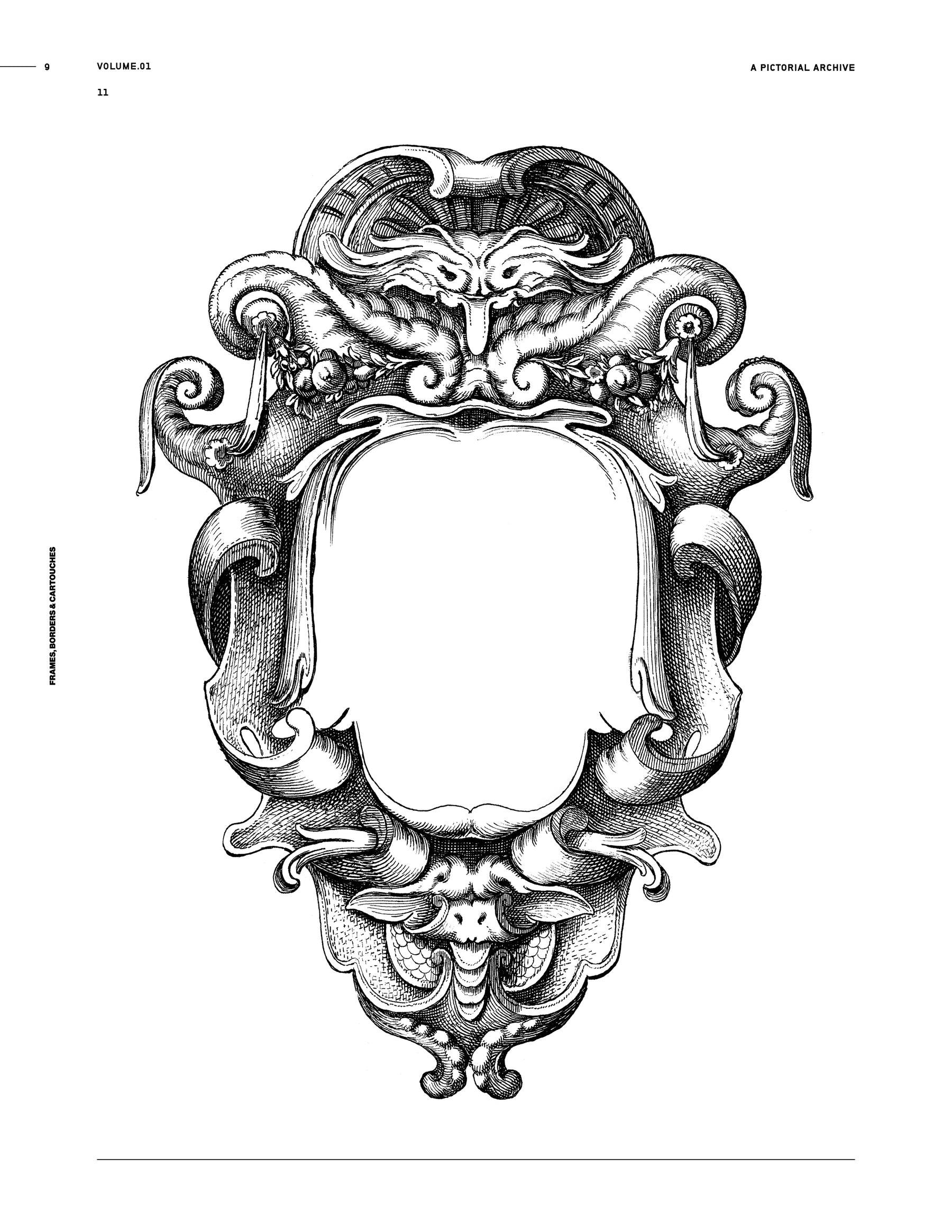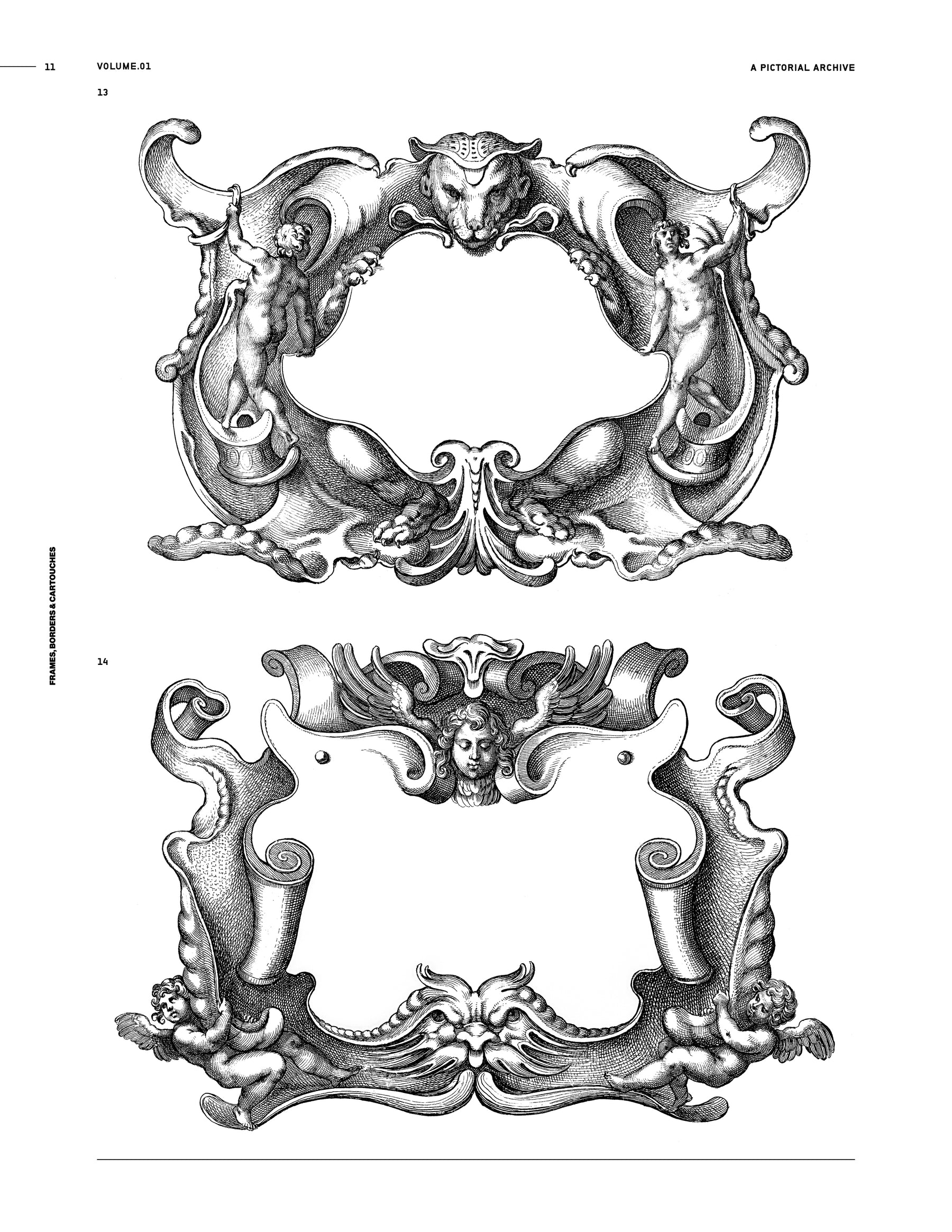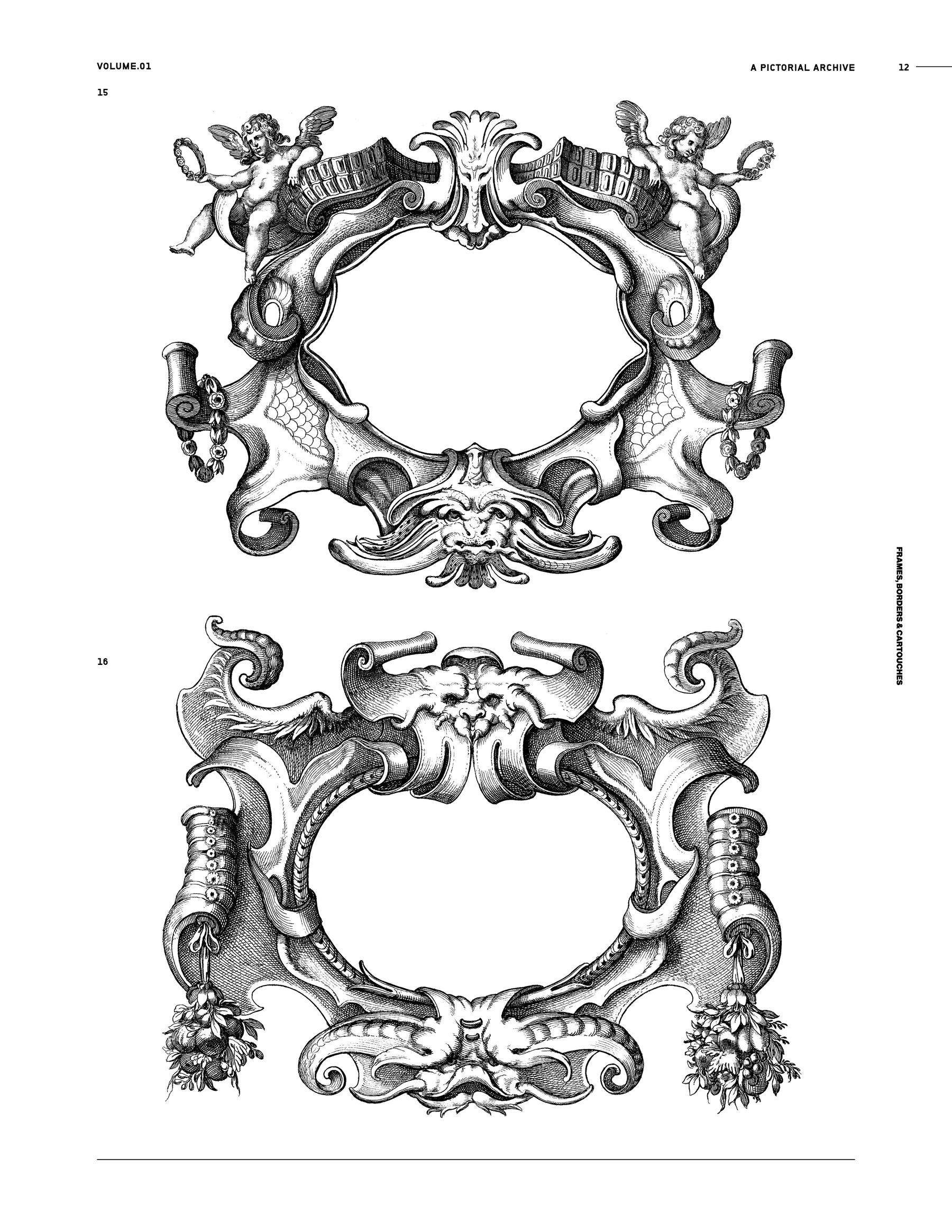 Frames, Borders & Cartouches
Please select the option that best describes your intended usage. By proceeding, you agree to the relevant terms and conditions.
Frames, Borders and Cartouches: An Image Archive for Artists and Designers, features a curated collection of beautiful, highly detailed borders, frames and cartouches suitable for many themes. Get inspired by stunning botanical motifs, dramatic Baroque flourishes, iconic classical mythology, striking decorative skulls, skeletons, bold armour and heraldry, and much more. Use these incredible borders, frames and cartouches to create elegant wedding stationery or unique greeting and business cards quickly and easily. Add a frame to your existing artwork for added depth and visual interest, or incorporate these beautiful motifs into a tattoo design for extra impact.
This book will delight artists of all disciplines and skill levels, from the beginner artist looking for inspiration to the experienced designer searching for new techniques. It is the ultimate reference book for artists, designers, and artisans who want to level up their portfolio and incorporate timeless, elegant, impactful borders and frames into their work.

Features:
Each book comes with a unique download link providing instant access to high-resolution files of all 150 images featured. These images can be used in art and graphic design projects or printed and framed to make stunning decorative artworks.

So what are you waiting for? Take your artwork and designs to the next level today with Frame, Borders and Cartouches by Vault Editions.