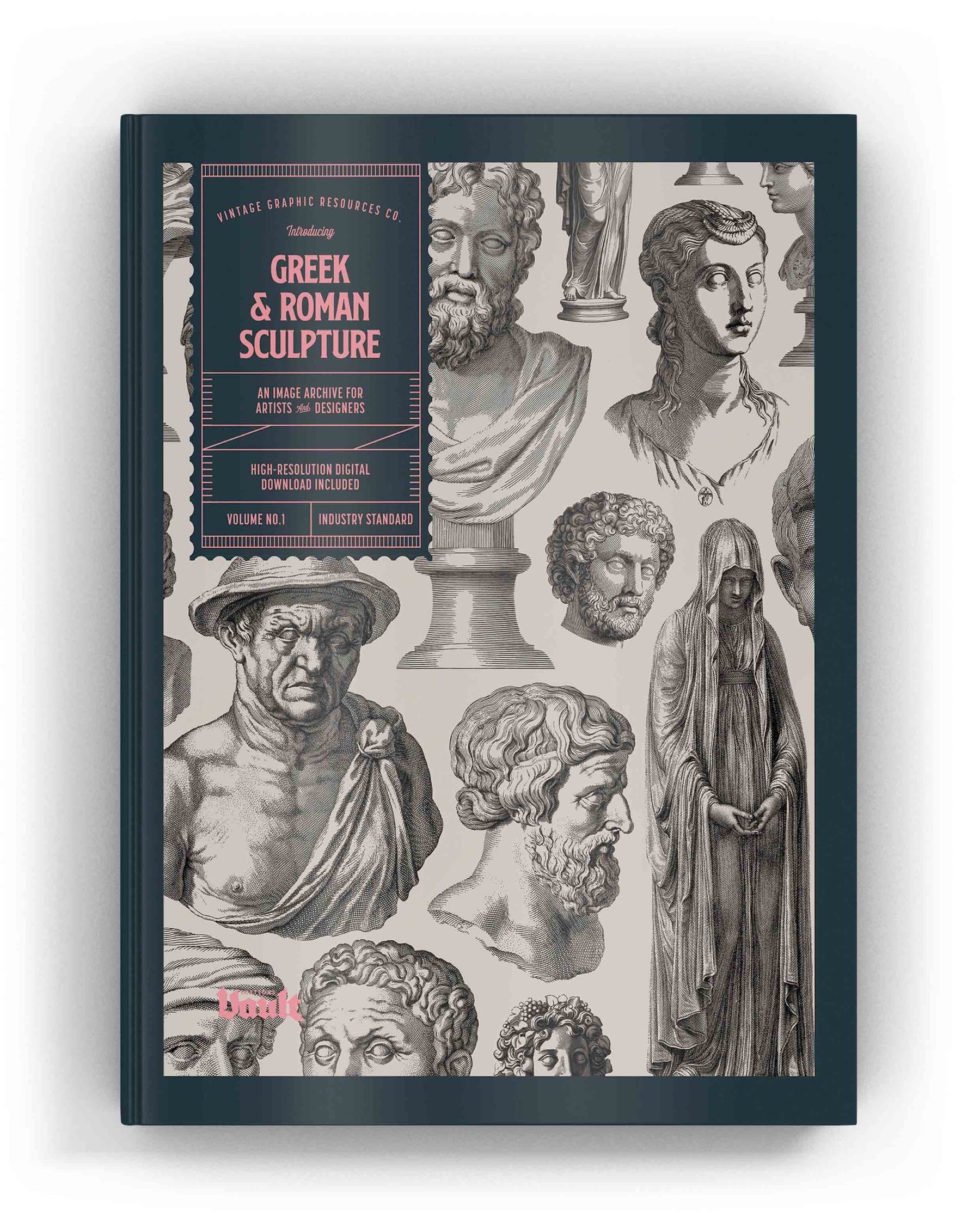 Greek and Roman Sculpture (Digital eBook)
Please select the option that best describes your intended usage. By proceeding, you agree to the relevant terms and conditions.
Greek and Roman Sculpture: An Image Archive for Artists and Designers by Vault Editions is a brilliantly curated pictorial archive highlighting the incredibly detailed work of ancient Greek and Roman sculptors and the faithful depictions by 17th and 18th-century engravers. 
This book features an extensive range of etchings and engravings. It depicts statues of prominent subjects including Bacchus, Minerva, Hercules, Venus, Apollo, Medusa, Plato, Julius Caesar, emperors, empresses, gladiators, athletes, heroes, and much more. 
Features:
Each book comes with a unique download link providing instant access to high-resolution files of all 235 images featured. These images can be used in art and graphic design projects or printed and framed to make stunning decorative artworks. 
About the author:
This book was curated and authored by the creative director of Vault Editions, Kale James. Kale has published over 30 acclaimed books within the art design space and has worked with brands including Nike, Samsung, Adidas and Rolling Stone. Kale's artwork is published in numerous titles, including No Cure, Semi-Permanent, Vogue and more.
This collection of vintage illustrations is an essential resource for all artists, collage artists, graphic designers and tattooists looking to take their artwork to the next level. 
Download your files now and start creating amazing artwork today!