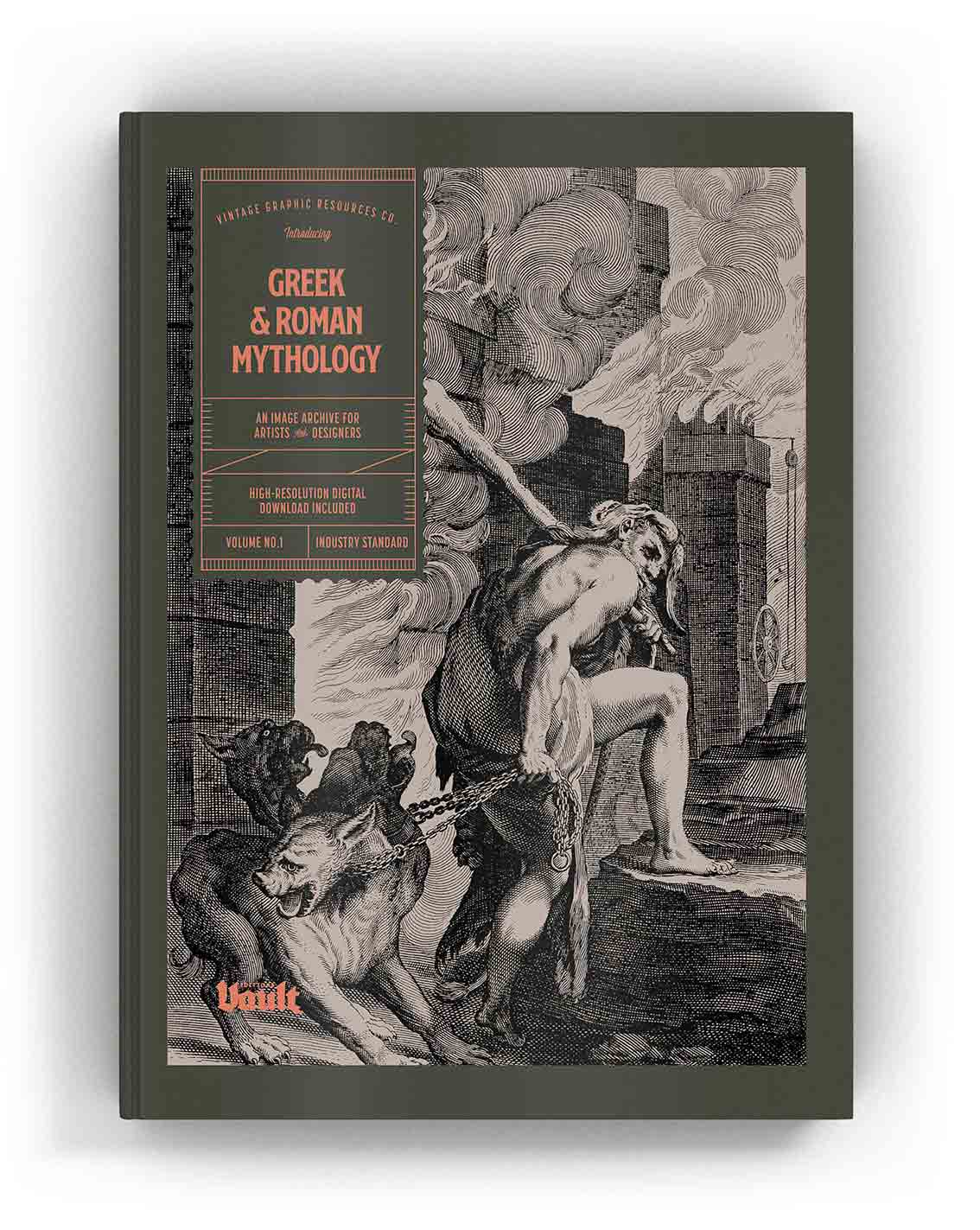 Greek & Roman Mythology (Digital eBook)
Please select the option that best describes your intended usage. By proceeding, you agree to the relevant terms and conditions.
Bring the tales of Greek and Roman mythology to life with this pictorial archive from Vault Editions. This volume contains 135 downloadable images of your favourite gods, goddesses and heroes including, Hercules battling vicious monsters, Theseus slaying the minotaur, the torture of Prometheus, Medusa's downfall at the hands of Perseus, Atlas carrying the weight of the world on his shoulders and Zeus hurling lightning bolts from his fists. It also features beautiful renderings of Mercury, Poseidon, Apollo, Hera, Athena, Achilles, Artemis and many more.

Image Download Included:
Each book comes with a unique download link providing instant access to 135 high-resolution files of all images featured. These images can be used in art and graphic design projects or printed and framed to make stunning decorative artworks. We promise you will love this impressive pictorial archive. 
Additionally, each book comes with the Vault Editions Skulls and Anatomy sample pack.

This book is an essential resource for any graphic designer, tattooist, fantasy artist, illustrator or collage artist looking to take their artwork to the next level.