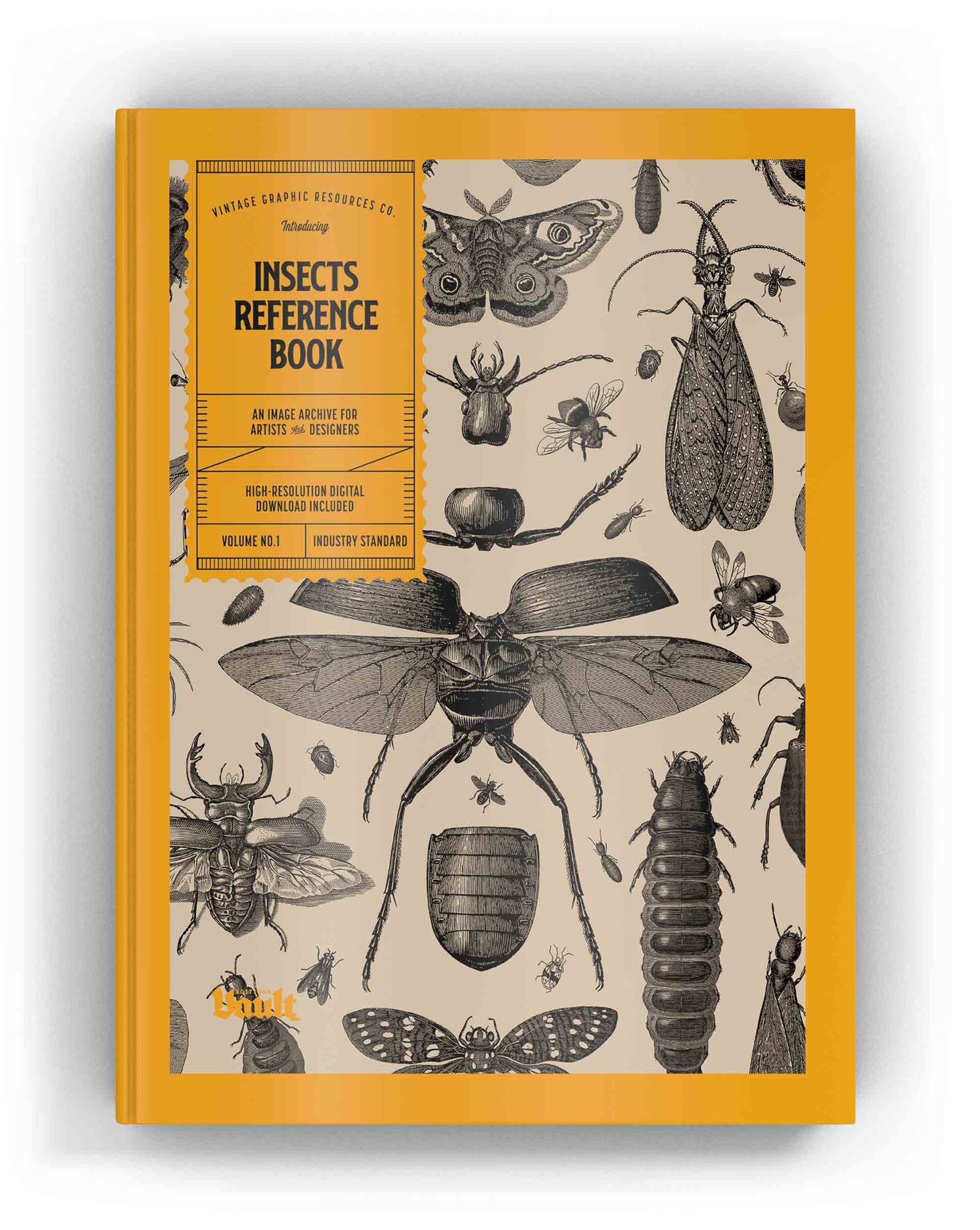 Insects Reference Book (Digital eBook)
Please select the option that best describes your intended usage. By proceeding, you agree to the relevant terms and conditions.
Insects Reference Book, an Image Archive for Artists and Designers

This curated pictorial archive highlights the incredibly detailed illustrative work of entomologists of the 17th and 18th centuries.

Within this book, you'll find an extensive range of etchings and engravings depicting moths, butterflies, beetles, spiders, scorpions, centipedes, ants, grasshoppers, locusts, praying mantises, wasps, hornets and bees, as well as fleas, lice, flies, dragonflies and much more. Each image is incredibly intricate and provides a wealth of detail to study for artists and designers alike.

What's more, each book comes with a unique download link providing instant access to high-resolution files of all 332 images featured. These images can be used in art and graphic design projects or printed and framed to make stunning decorative artworks. We promise you will be impressed with this pictorial archive.

So why not delve into the fascinating world of insects today? With Insects: An Image Archive for Artists and Designers by Vault Editions, you can explore the incredible detail of these creatures like never before.