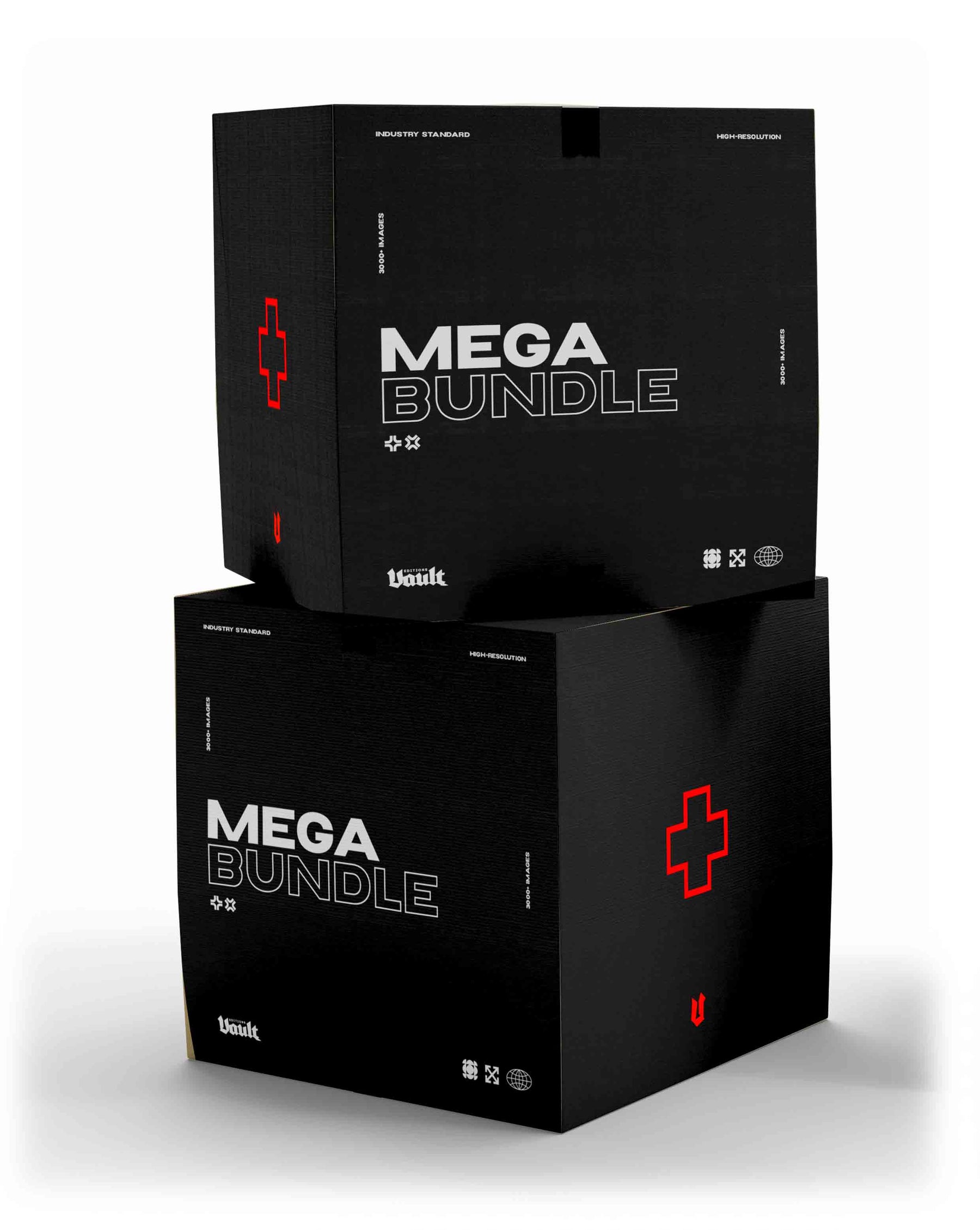 Mega Bundle: 7,573 images (Digital product)
Please select the option that best describes your intended usage. By proceeding, you agree to the relevant terms and conditions.
Introducing the ultimate creative powerhouse: The Mega Bundle by Vault Editions! Boasting an incredible 7,531 high-resolution images from 37 of our most popular titles, this digital bundle is a must-have for anyone looking to take their designs to the next level. But that's not all – we've also included five print-at-home craft eBooks and a digital copy of our Tattoo Lettering Inspiration Reference Book. The creative possibilities are truly endless.

Whether you're a professional designer or just starting out, this digital Mega Bundle will blow your mind with its stunning collection of images and an impressive variety of genres. From anatomy and medical illustrations to insects and botanical art, this bundle has something for everyone. And with the ability to quickly create client designs, impressing your peers has never been easier.

We know that delivering quality work on time is critical, which is why all of our images are high-resolution files, ensuring that your final products will look nothing short of amazing. So why settle for mediocre designs when you can go all out with the Vault Editions Mega Bundle? With so much creative potential at your fingertips, the possibilities are truly endless. Get your hands on the Mega Bundle today and take your creativity to new heights!


Please note that this is a digital product.