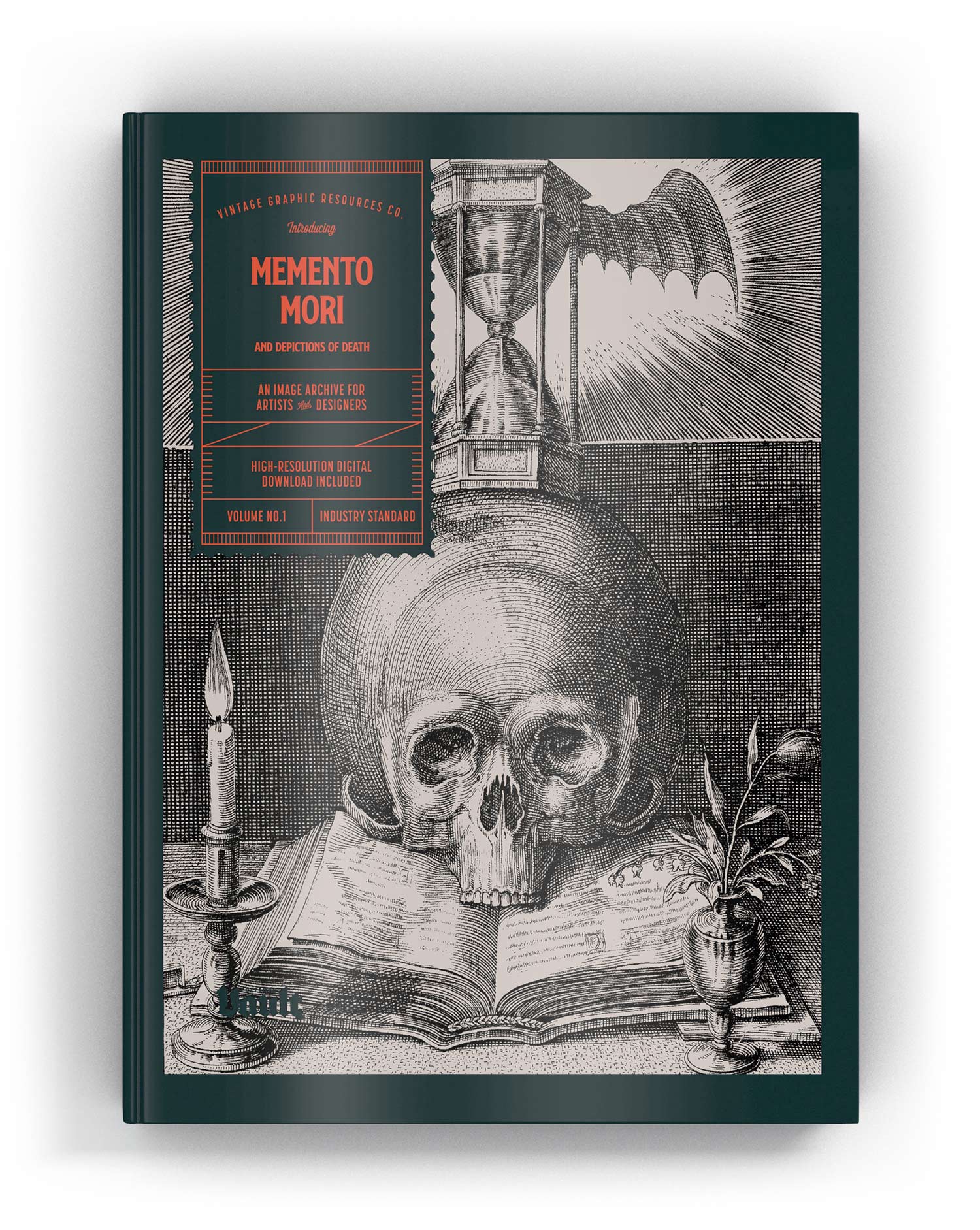 Memento Mori and Depictions of Death (Digital eBook)
Please select the option that best describes your intended usage. By proceeding, you agree to the relevant terms and conditions.
Memento Mori and Depictions of Death: An Image Archive for Artists and Designers by Vault Editions is a brilliantly curated pictorial archive of images exploring arguably one of the most compelling tropes in art, the inevitability of death.

This book features an extensive range of 17th and 18th-century etchings and engravings of memento mori artworks and symbolism, the Grim Reaper, death, scenes of war and execution, corpses and much more.

Features:
Each book comes with a unique download link providing instant access to high-resolution files of all images featured. These images can be used in art and graphic design projects or printed and framed to make stunning decorative artworks.
This collection of vintage illustrations is an essential resource for all artists, collage artists, graphic designers and tatooists looking to take their artwork to the next level. Only a limited number of copies of this publication have been made, so download your files now and start creating today before they are gone forever.