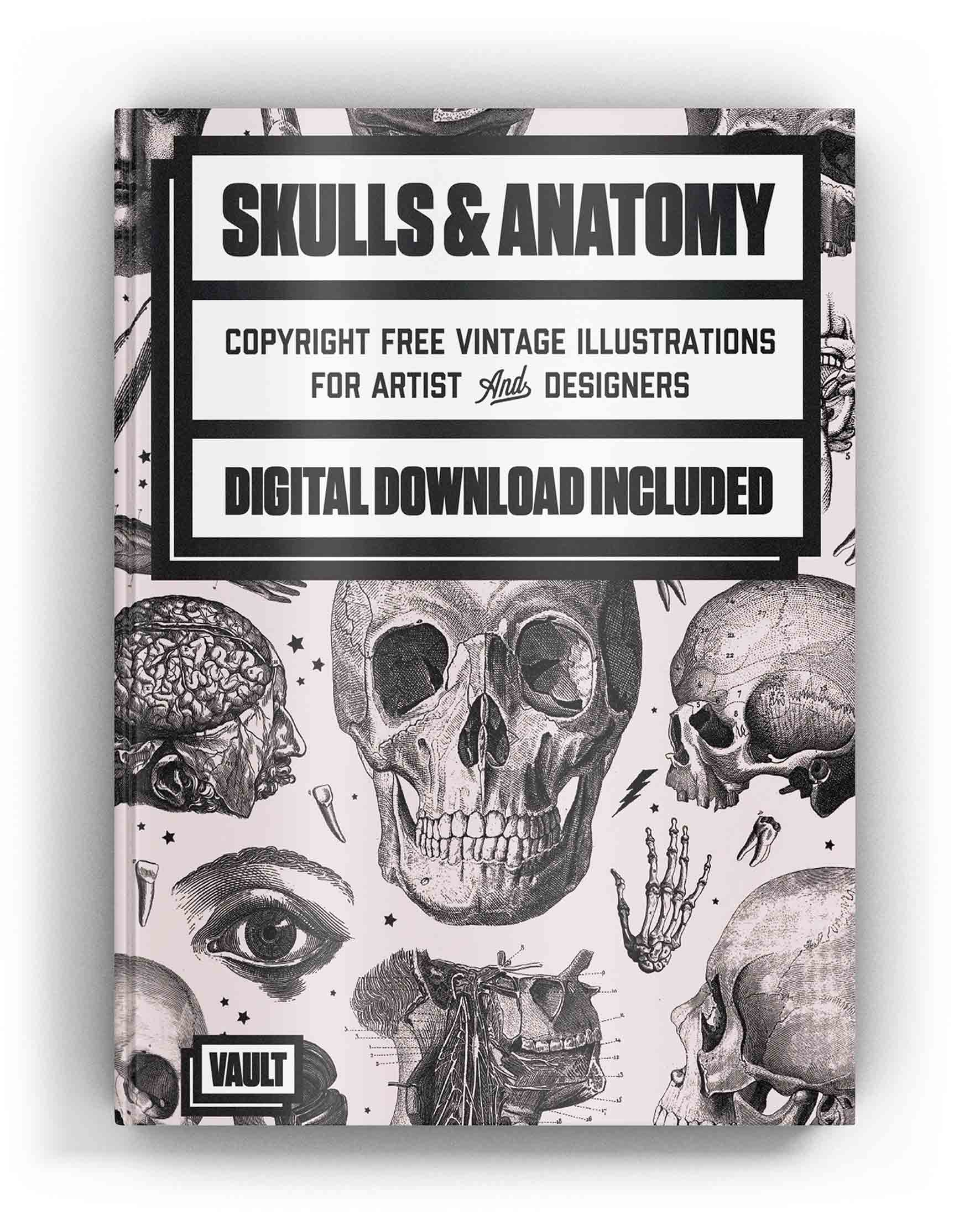 Skulls and Anatomy (Digital eBook)
Please select the option that best describes your intended usage. By proceeding, you agree to the relevant terms and conditions.
Skulls & Anatomy, Copyright Free Vintage Illustrations for Artists & Designers is a collection of 180 high quality, digitised, anatomical drawings for use in personal or commercial creative projects. This is an essential resource to take your art and design to the next level and give you a competitive advantage over your peers.
Vault Editions' team of designers and illustrators have spent a lifetime hunting and restoring vintage woodcuts and engravings from around the world to create amazing artwork with. Now, we are opening the vault of our archives to the public. Within this collection, you will find rare, high-quality images carefully curated by our team of professional artists and designers who have used this imagery to create book cover designs, gig-posters, logos, t-shirt designs and more. We have carefully restored the artwork and provided a download link within the publication where you will locate high-resolution files in JPEG format as well as TIFF files with backgrounds removed to speed up your workflow.