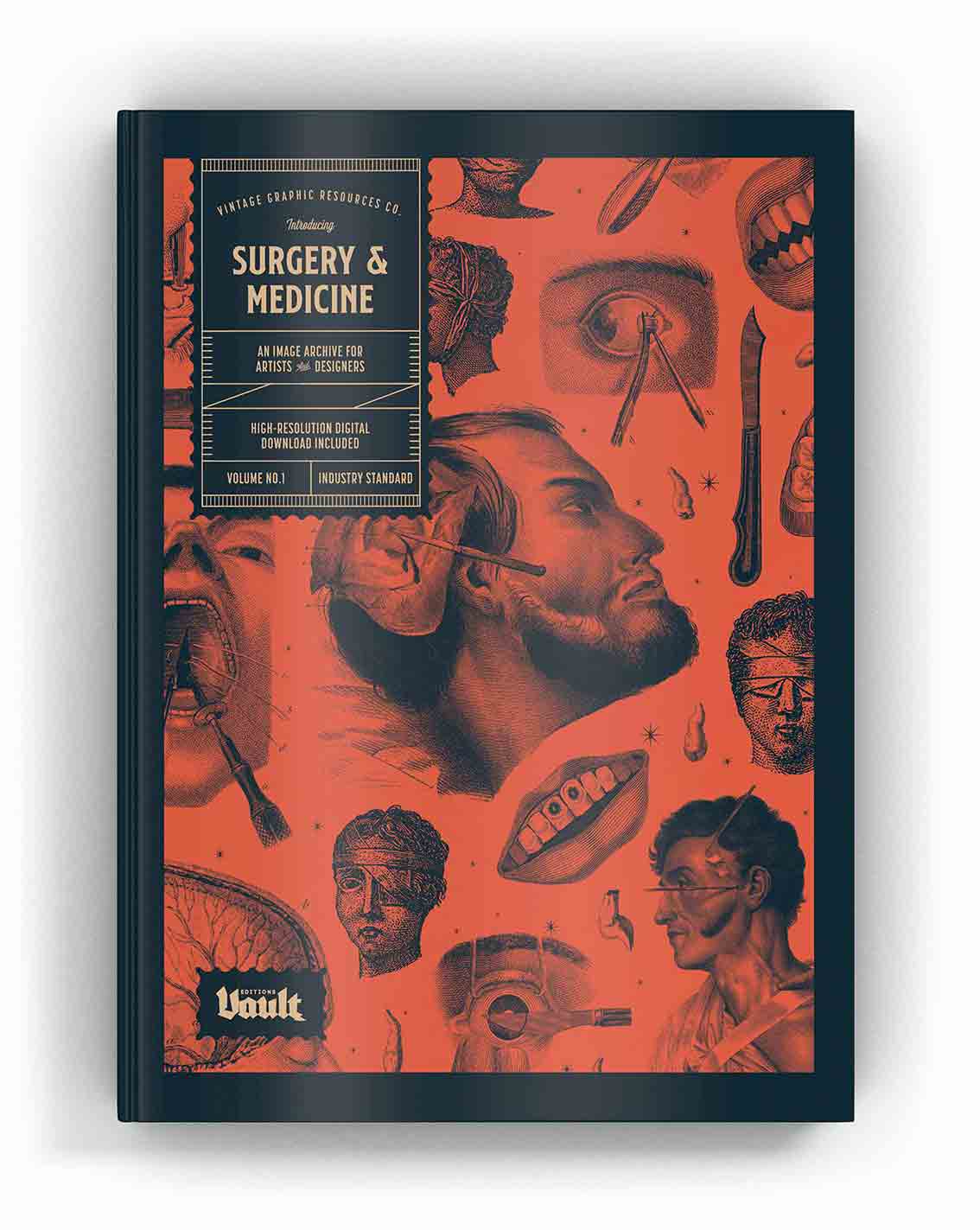 Surgery & Medicine (Digital eBook)
Please select the option that best describes your intended usage. By proceeding, you agree to the relevant terms and conditions.
Surgery and Medicine by Vault Editions is a brilliantly curated resource that features a fascinating curated collection of 17th and 18th-century engravings, etchings and lithographs exploring dentistry, eye surgery, amputation, rhinoplasty, prosthetics, bandages and dressing, childbirth, surgical tools and much more. Instantly access hundreds of beautifully rendered vintage medial and surgical illustrations to use in graphic design projects, collages and fine art projects. This is the best reference material available for your own vintage medical-inspired illustrations and designs.

Warning:

This book contains highly graphic images. If you are not comfortable with surgery being performed on the human body, this may not be the book for you. However, if you're interested in accessing a treasury of bizarre imagery that documents the amazing progression that lead to modern medicine as we know it, keep reading.

Download Included:
Each book comes with a unique download link providing instant access to high-resolution files of the hundreds of images featured. These images can be used in art and design projects, or printed and framed to make stunning decorative artworks for your home and office.

When downloading your assets, you will also get access the Vault Editions Skulls and Anatomy sample pack completely free.