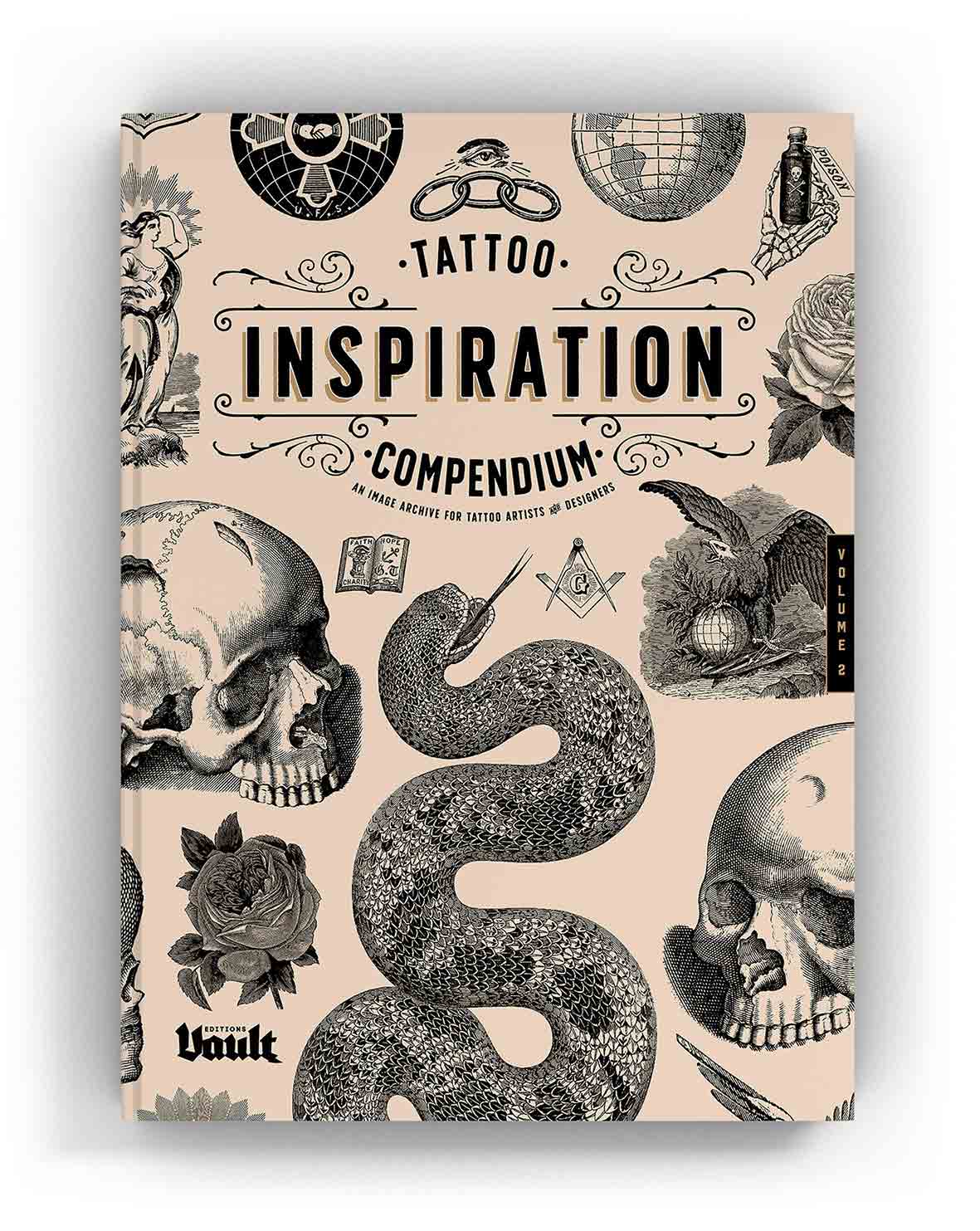 Tattoo Inspiration Compendium Volume.2 (Digital eBook)
Please select the option that best describes your intended usage. By proceeding, you agree to the relevant terms and conditions.
Are you a tattoo artist or designer looking for a comprehensive collection of rare, tattoo centric imagery for drawing references and tattoo flash designs? Alternatively, are you looking for inspiration for your next tattoo? If so, then this book is for you.
This pictorial archive is a unique collection of rare 18th and 19th-century imagery that inspired the rich aesthetic and symbolic imagery we see in neo-traditional tattoo culture today. Featured within these pages are over 500 beautifully restored high-resolution images of skulls, masonic emblems, snakes, spiders, toads, eagles, owls, vintage Americana, sea monsters, tall ships, filigree, ornamental designs, religious iconography, death, hands, roses, heraldry and much more.
Image Download Included:
Each book comes with a unique download link providing instant access to high-resolution files of the hundreds of images featured. These images can be used for tattoo designs, art and design projects, or printed and framed to make beautiful decorative artworks for your home or studio.
When downloading your assets, you will also get access to the Vault Editions Skulls and Anatomy sample pack completely free.
About the author:
This book was curated and authored by the creative director of Vault Editions and Amazon best selling author Kale James. Kale has published over 12 acclaimed books within the art design space and has worked with brands including Nike, Samsung, Adidas and Rolling Stone. Kale's artwork is published in numerous titles including No Cure, Semi-Permanent, Vogue and more.
Gain access to this collection today and start taking your tattoo designs to the next level.