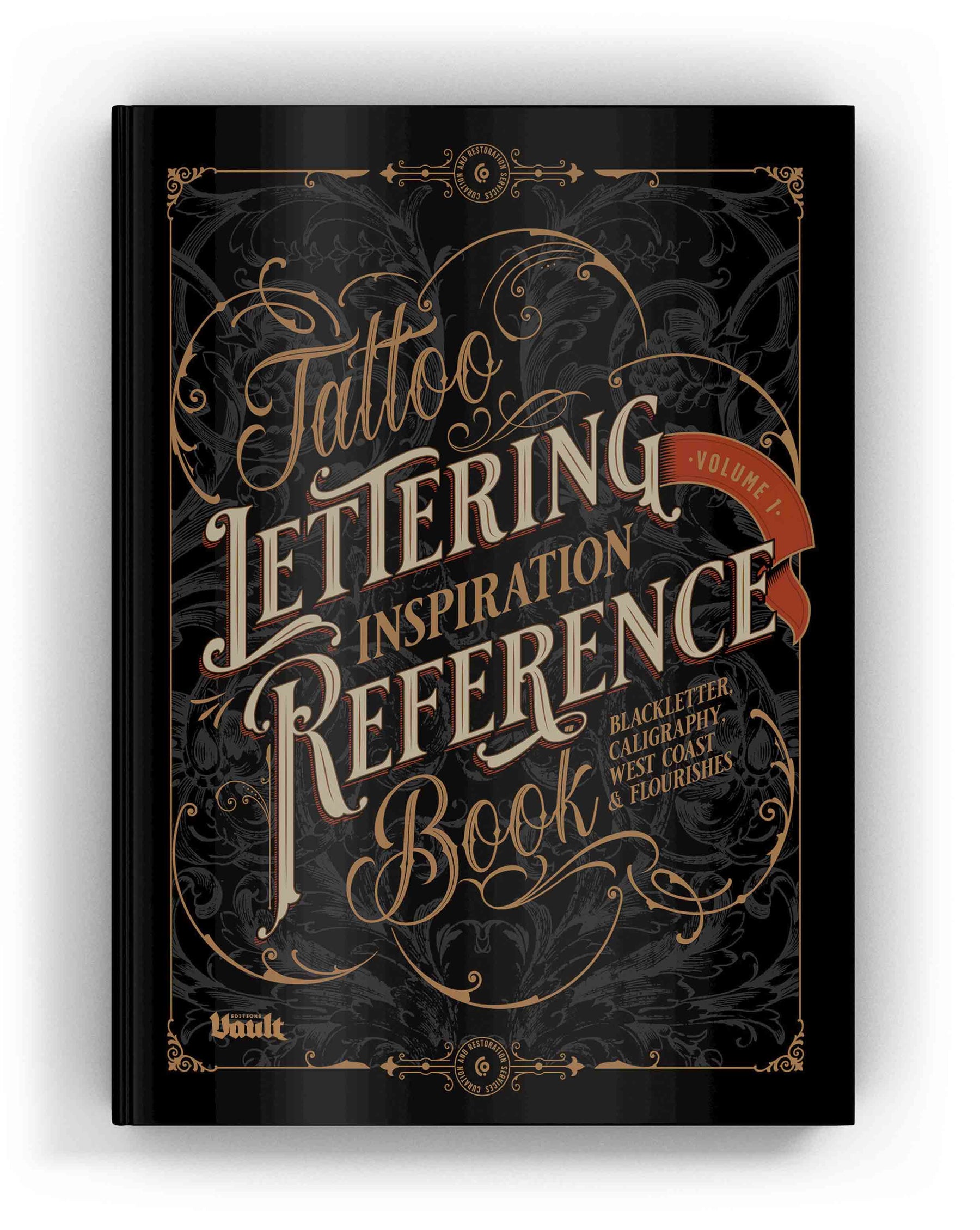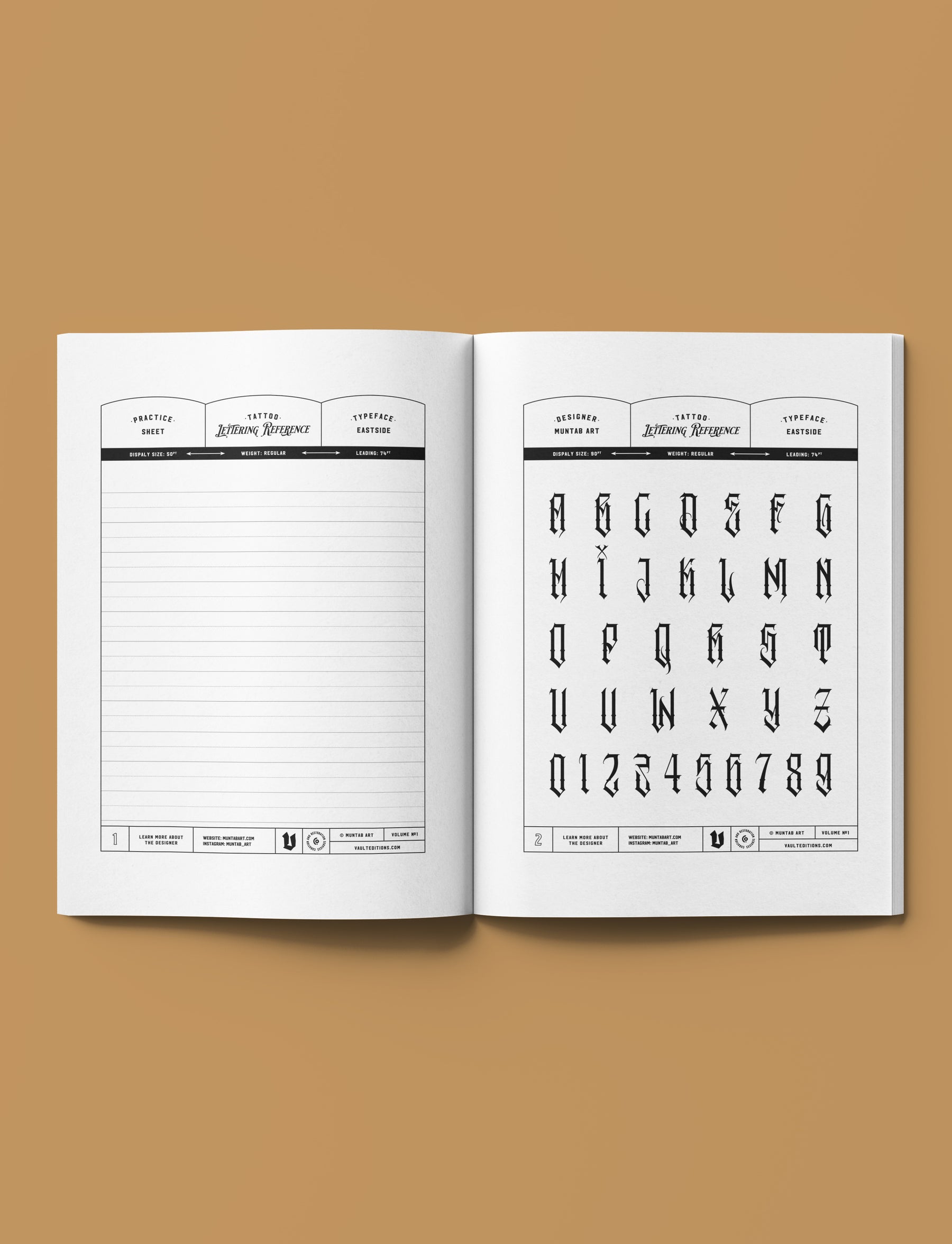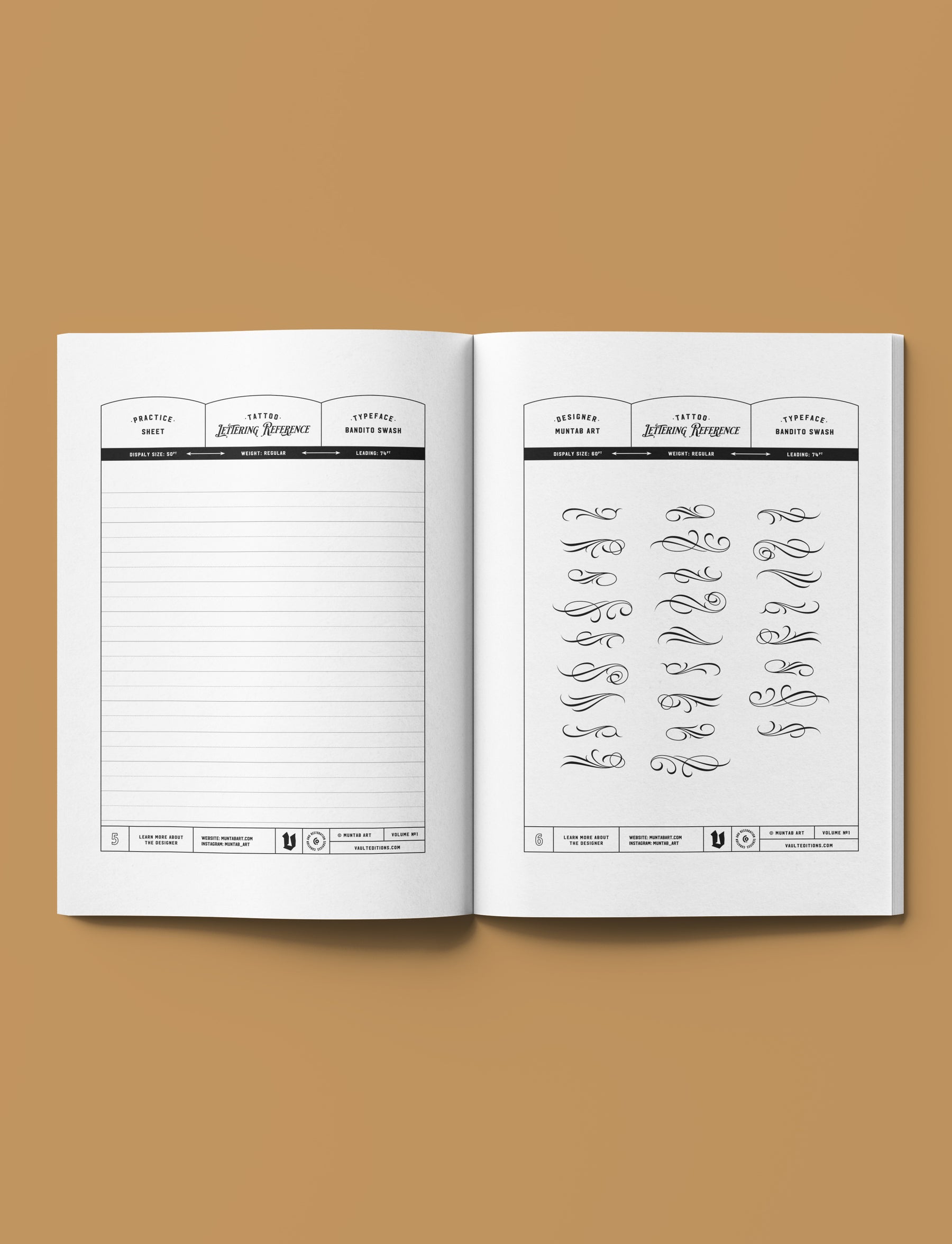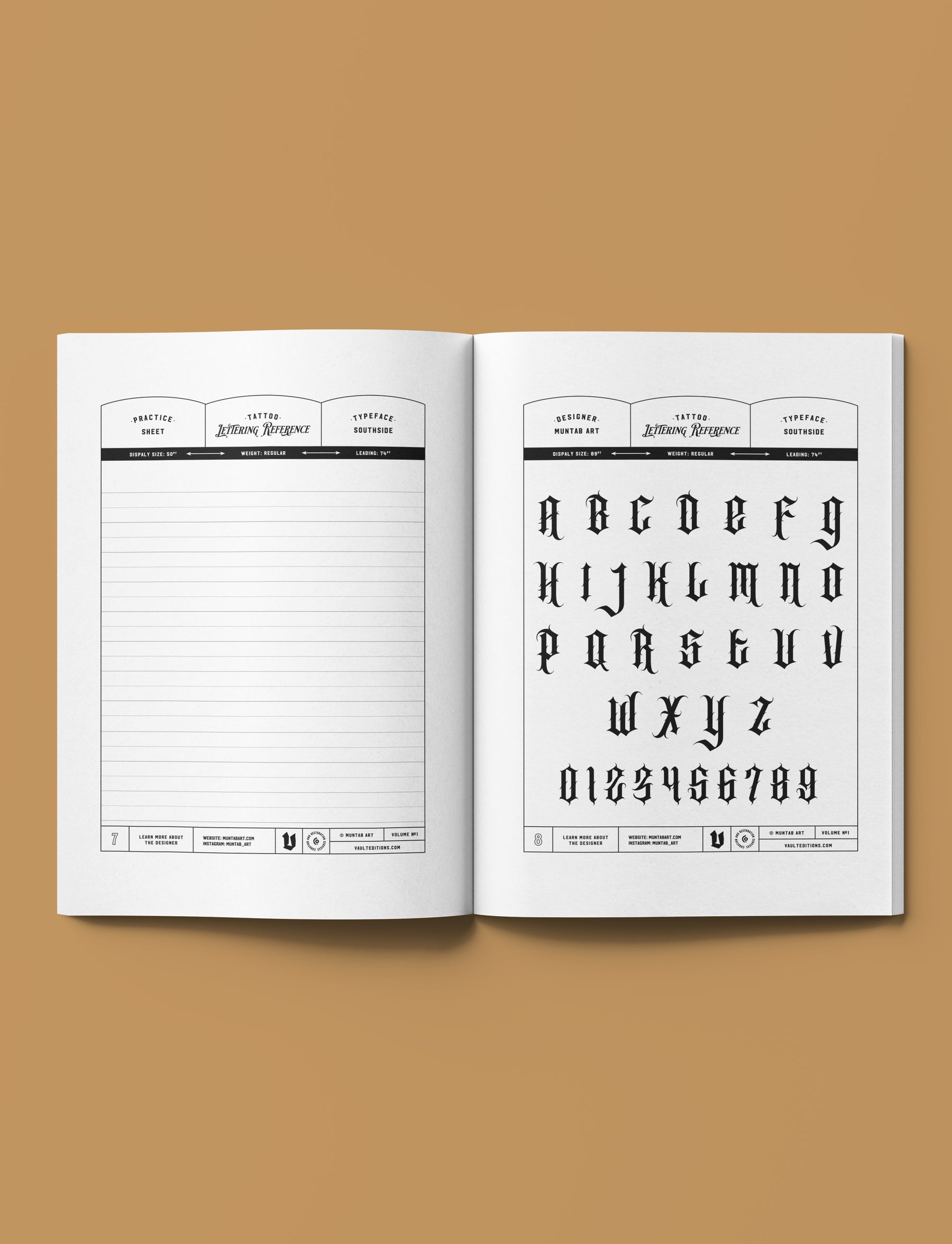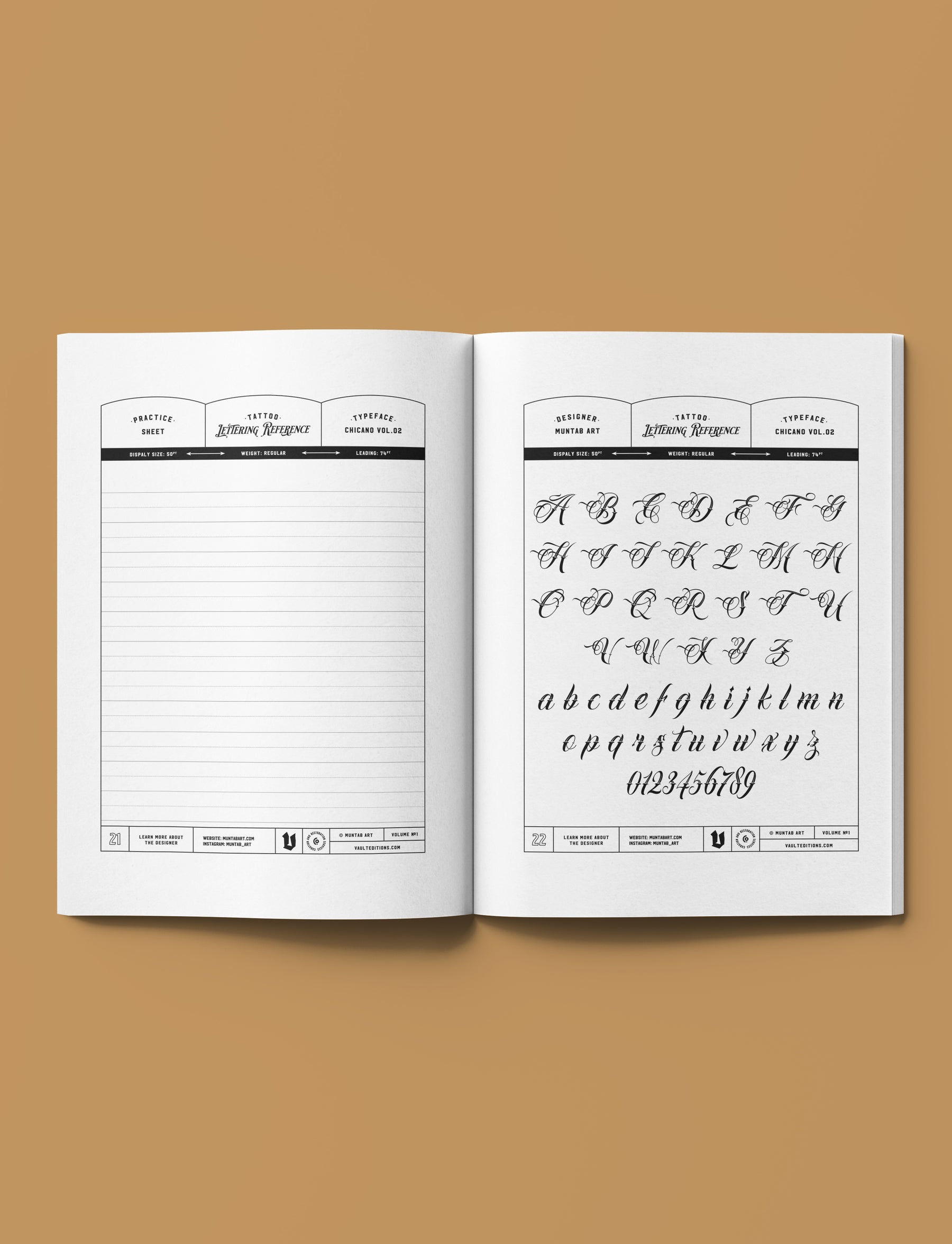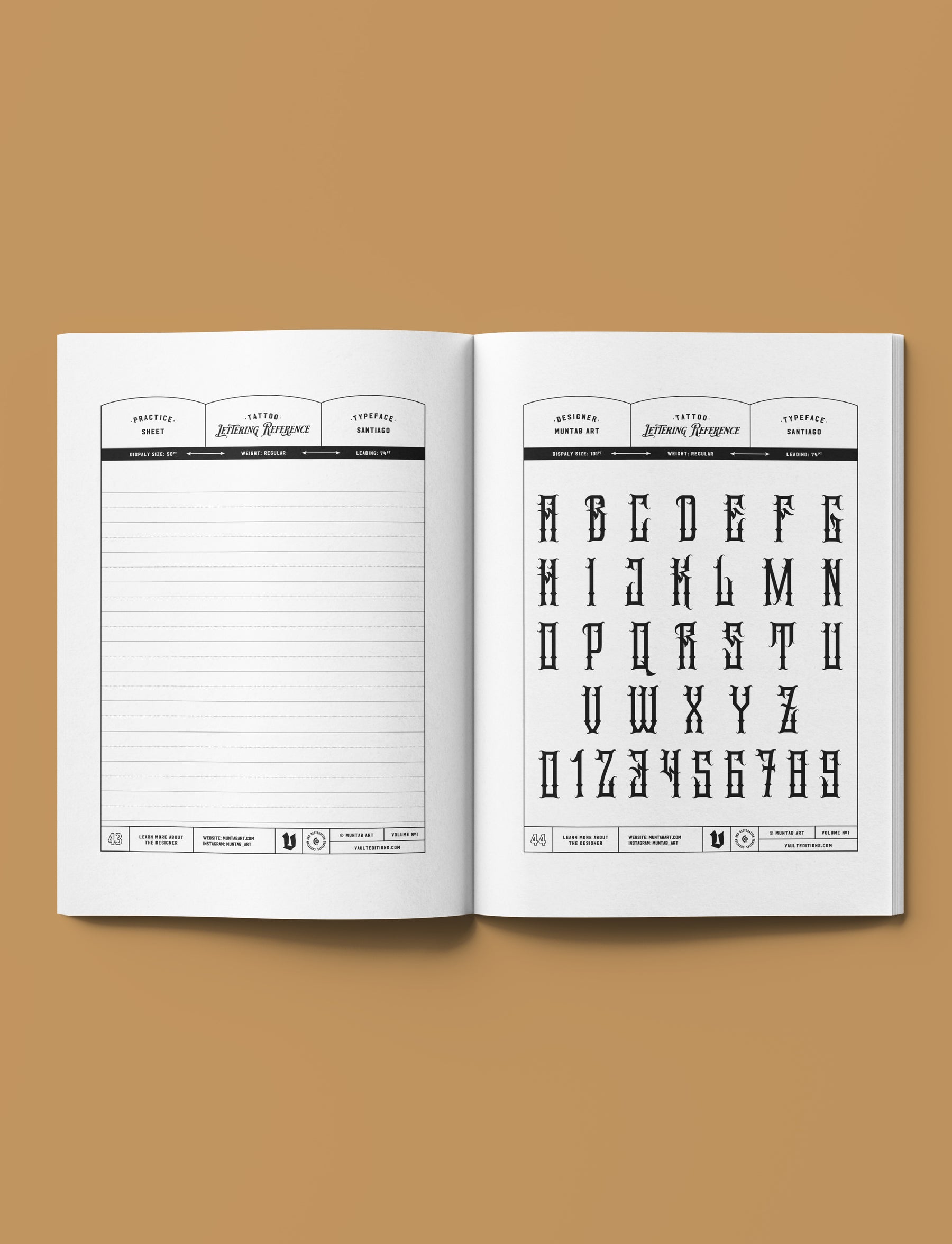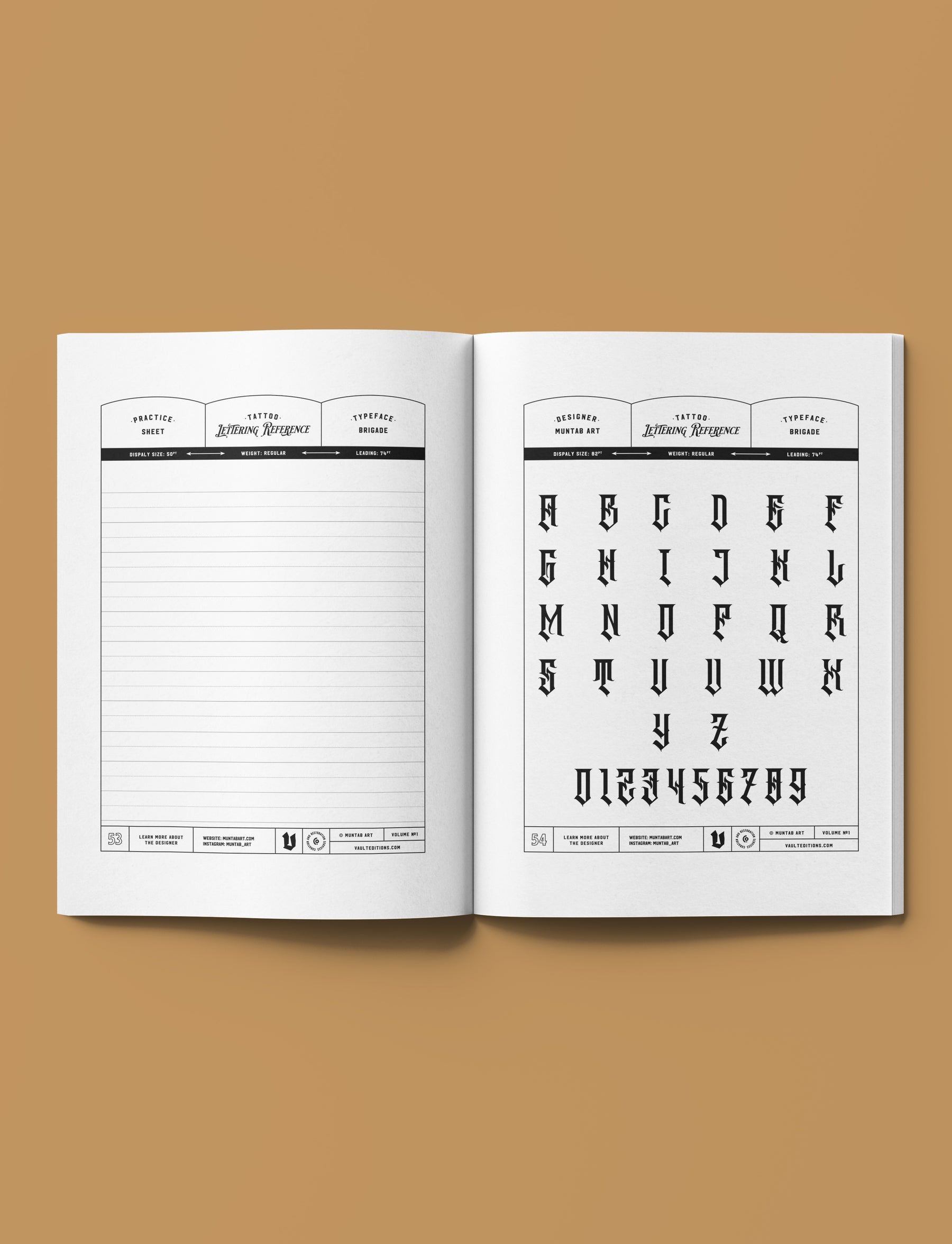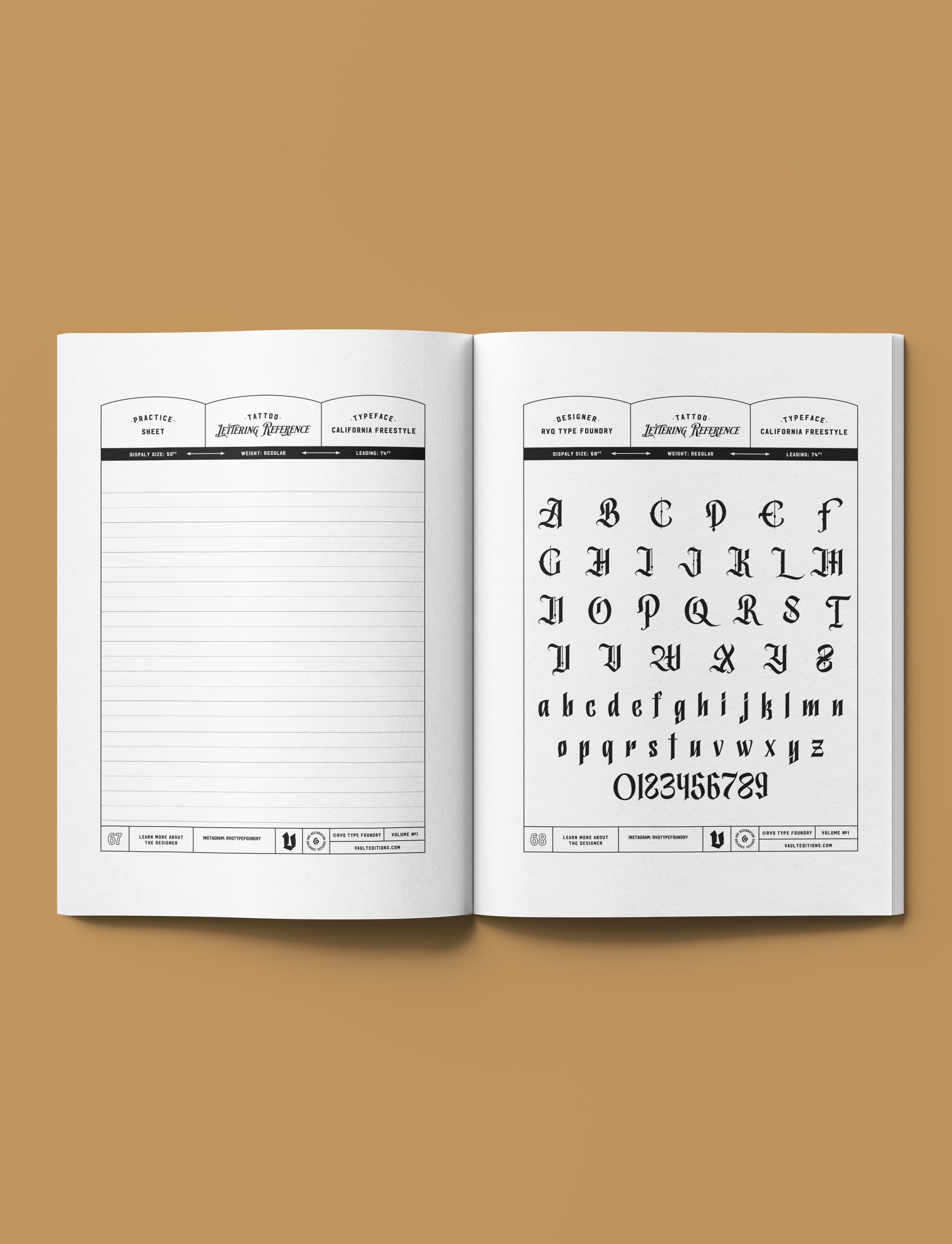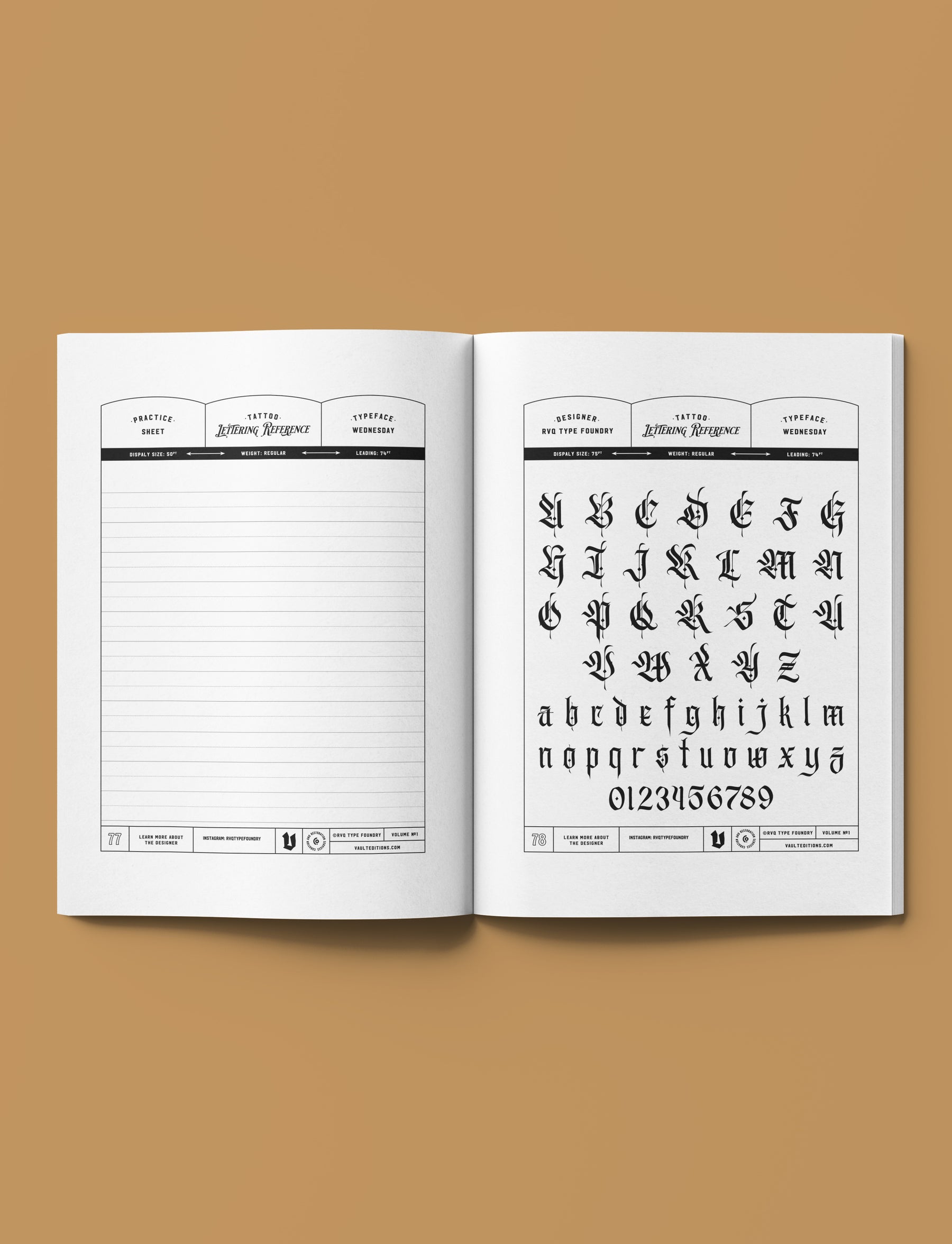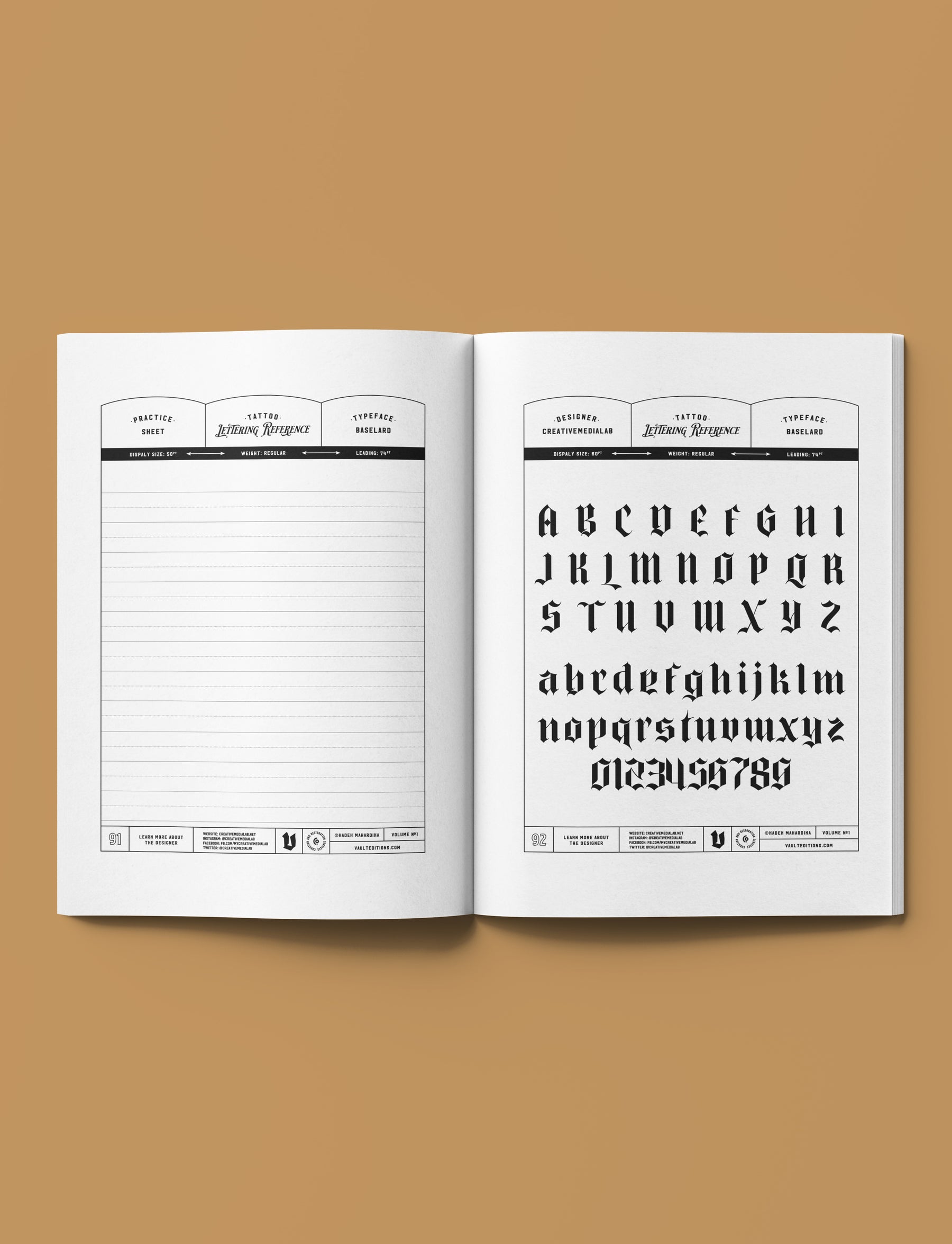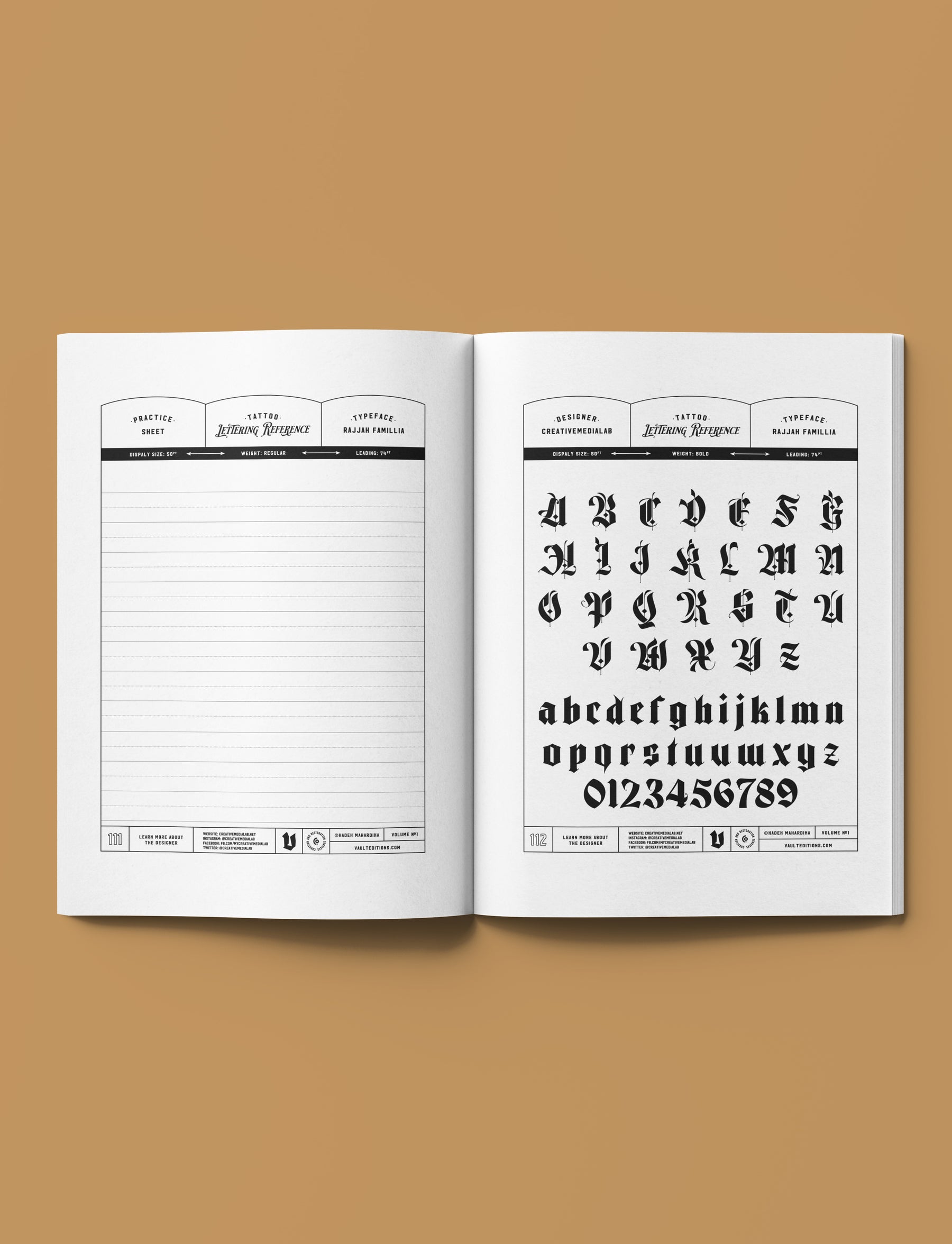 Tattoo Lettering Inspiration Reference Book (Digital eBook)
Please select the option that best describes your intended usage. By proceeding, you agree to the relevant terms and conditions.
The Tattoo Lettering Inspiration Reference Book is a resource of tattoo inspired typefaces showcasing each alphabet from A-Z that will take your tattoo lettering and hand lettering designs to the next level. This book highlights a diverse and comprehensive range of brutal blackletter fonts, beautifully designed scripts, authentic west coast hand styles and calligraphy fonts, as well as flourishes and filigree to give your lettering designs an elegant ornamental finish.
Features:
This book also comes with downloadable print-at-home practice book with ruled and gridded lines.
About the author:
This book was curated and authored by the creative director of Vault Editions, Kale James. Kale has published over 30 acclaimed books within the art design space and has worked with Nike, Samsung, Adidas and Rolling Stone. Kale's artwork is published in numerous titles, including No Cure, Semi-Permanent, Vogue and more.

Get this book today and start taking your hand-lettering designs to the next level.