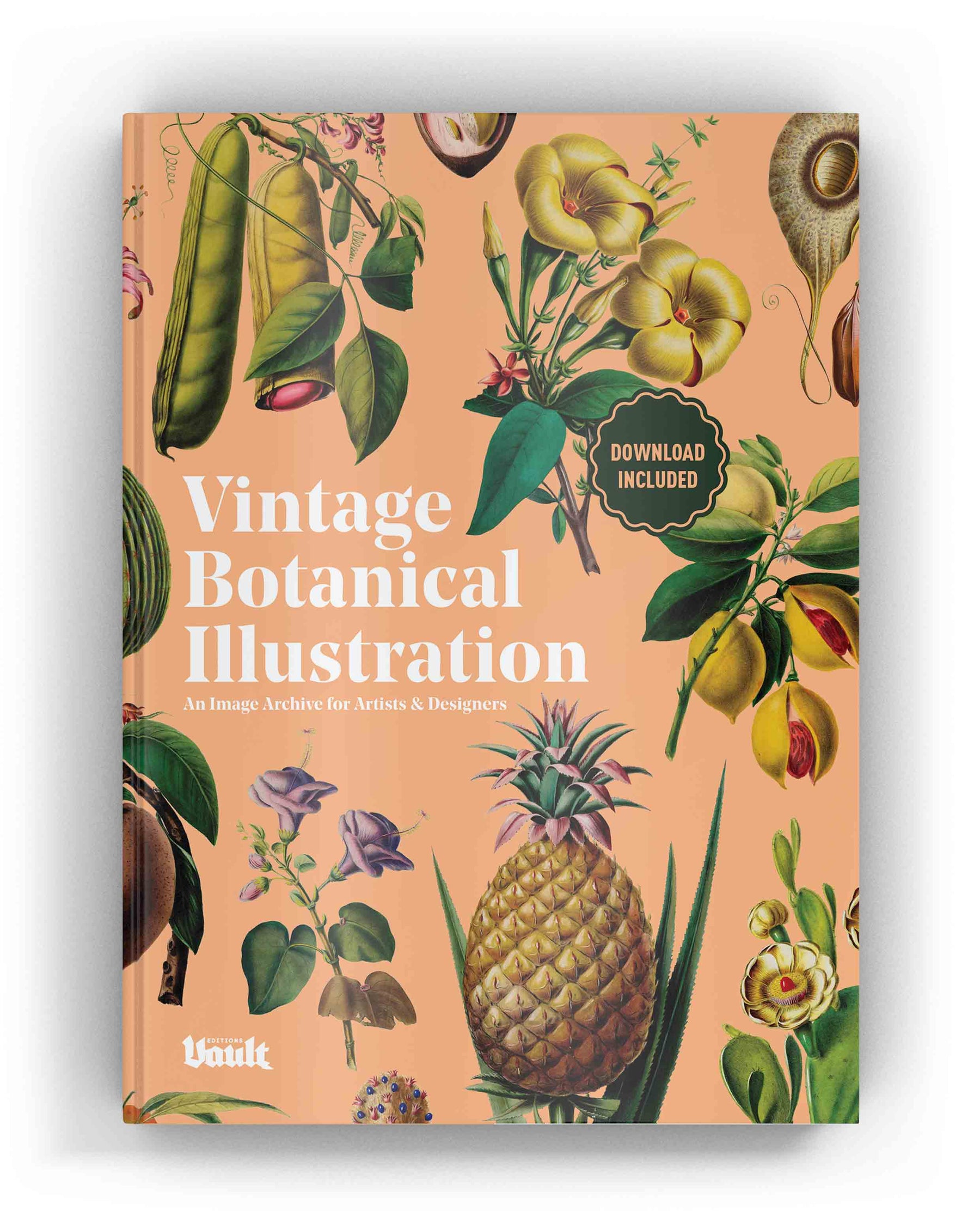 Vintage Botanical Illustration Volume.2 (Digital eBook)
Please select the option that best describes your intended usage. By proceeding, you agree to the relevant terms and conditions.
Are you looking to gain access to hundreds of beautifully rendered copyright-free botanical illustrations to use in graphic design projects, wedding invitations and collages? Alternatively, are you looking for the best reference material available for your botanical illustrations and designs?

This offering from Vault Editions is a brilliantly curated resource of vintage botanical illustrations that will provide you with precisely that. This book features an inspiring and diverse range of lush tropical flowers, fruits, palms, perennials, trees, masterfully rendered ornamental garden varietals, and more. 

Download Included:
Each book comes with a unique download link providing instant access to all 184 images featured. These images can be used in art and design projects or printed and framed to make stunning decorative artworks for your home and office.

About the author:
This book was curated and authored by the creative director of Vault Editions, Kale James. Kale has published over 30 acclaimed books within the art design space and has worked with brands including Nike, Samsung, Adidas and Rolling Stone. Kale's artwork is published in numerous titles, including No Cure, Semi-Permanent, Vogue and more.
This book is an essential resource for creatives and plant lovers of all ages. 

Gain access to your downloads and start creating beautiful botanical creations today!