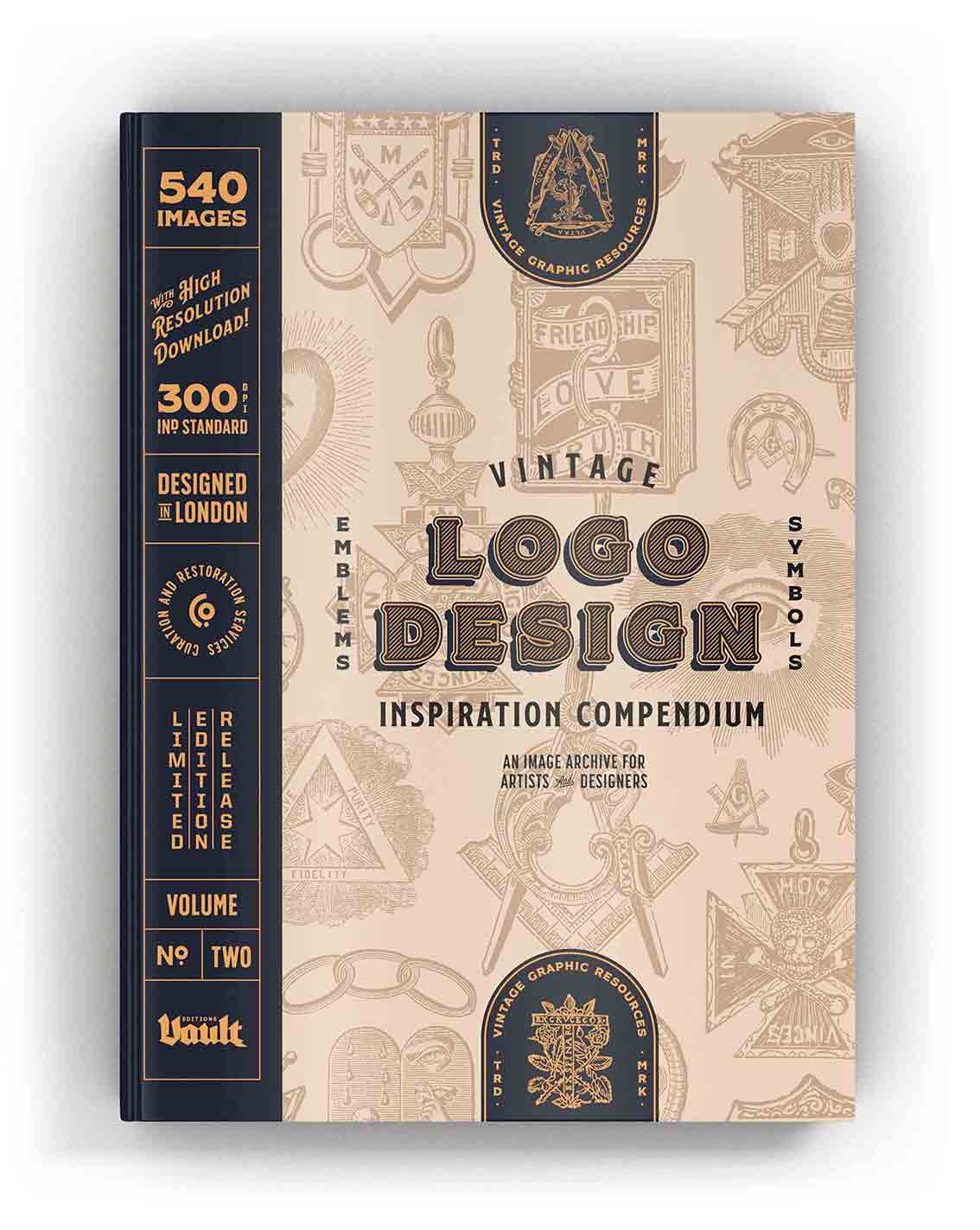 Vintage Logo Design Inspiration Compendium Volume.2 (Digital eBook)
Please select the option that best describes your intended usage. By proceeding, you agree to the relevant terms and conditions.
This pictorial archive from Vault Editions is a treasury of 540 engravings, etchings and woodblock prints documenting European and British emblems, symbols, insignias, heraldry, and coats arms of the 19th, 18th and 17th-century. Expect to find epic imagery of masonic and odd fellows symbols, snakes, skulls, swords, eagles, devils, memento mori, dragons, serpents, hourglasses, anchors, globes, hammers, hands, lions, crosses, banners, borders, ornaments, insignias and much more.

Features:
Each book comes with a unique download link providing instant access to high-resolution files of all images featured. These images can be used in art and graphic design projects or printed and framed to make beautiful decorative artworks. 
Additionally, each book comes with the Vault Editions Skulls and Anatomy sample pack.