What is a memento mori?
A memento mori (Latin for 'remember that you must die') is an artistic or symbolic reminder of the inevitability of death. The expression 'memento mori' developed with the growth of Christianity, which emphasised heaven, hell and salvation of the soul in the afterlife. The concept was utilised in Christianity, whose strong emphasis on divine judgment, heaven, hell, and the salvation of the soul brought death to the forefront of consciousness. In the Christian context, the memento mori acquires a moralising purpose quite opposed to the nunc est bibendum (now is the time to drink) theme of classical antiquity. To the Christian, the prospect of death serves to emphasise the emptiness and fleetingness of earthly pleasures, luxuries and achievements, and therefore is also an invitation to focus one's thoughts on the prospect of the afterlife.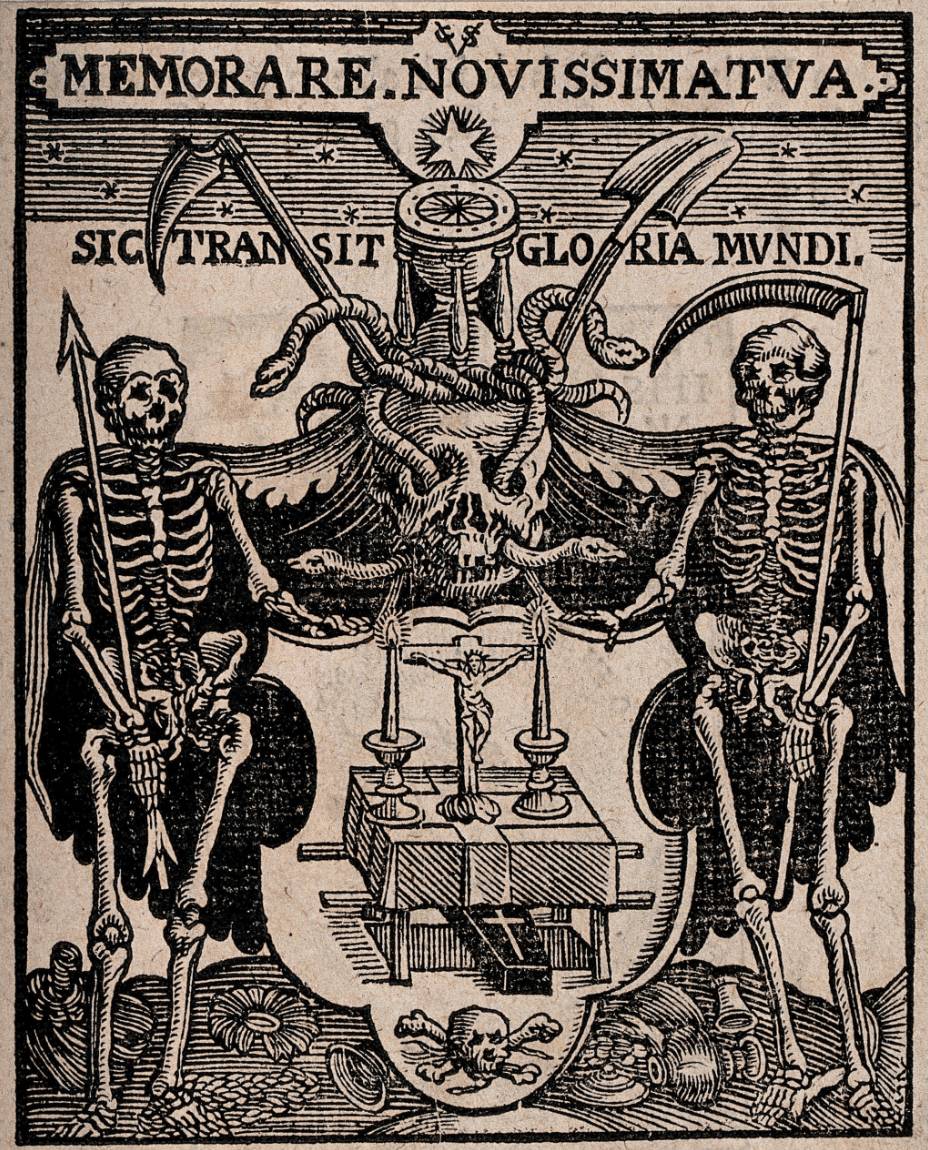 Where would I find a memento mori?
The most obvious places to look for memento mori meditations are in funeral art and architecture. Perhaps the most striking to contemporary minds is the transi or cadaver tomb, a tomb that depicts the decayed corpse of the deceased. This became a fashion in the tombs of the wealthy in the fifteenth century, and surviving examples still create a stark reminder of the vanity of earthly riches. Later, Puritan tombstones in the colonial United States frequently depicted winged skulls, skeletons, or angels snuffing out candles. These are among the numerous themes associated with skull imagery.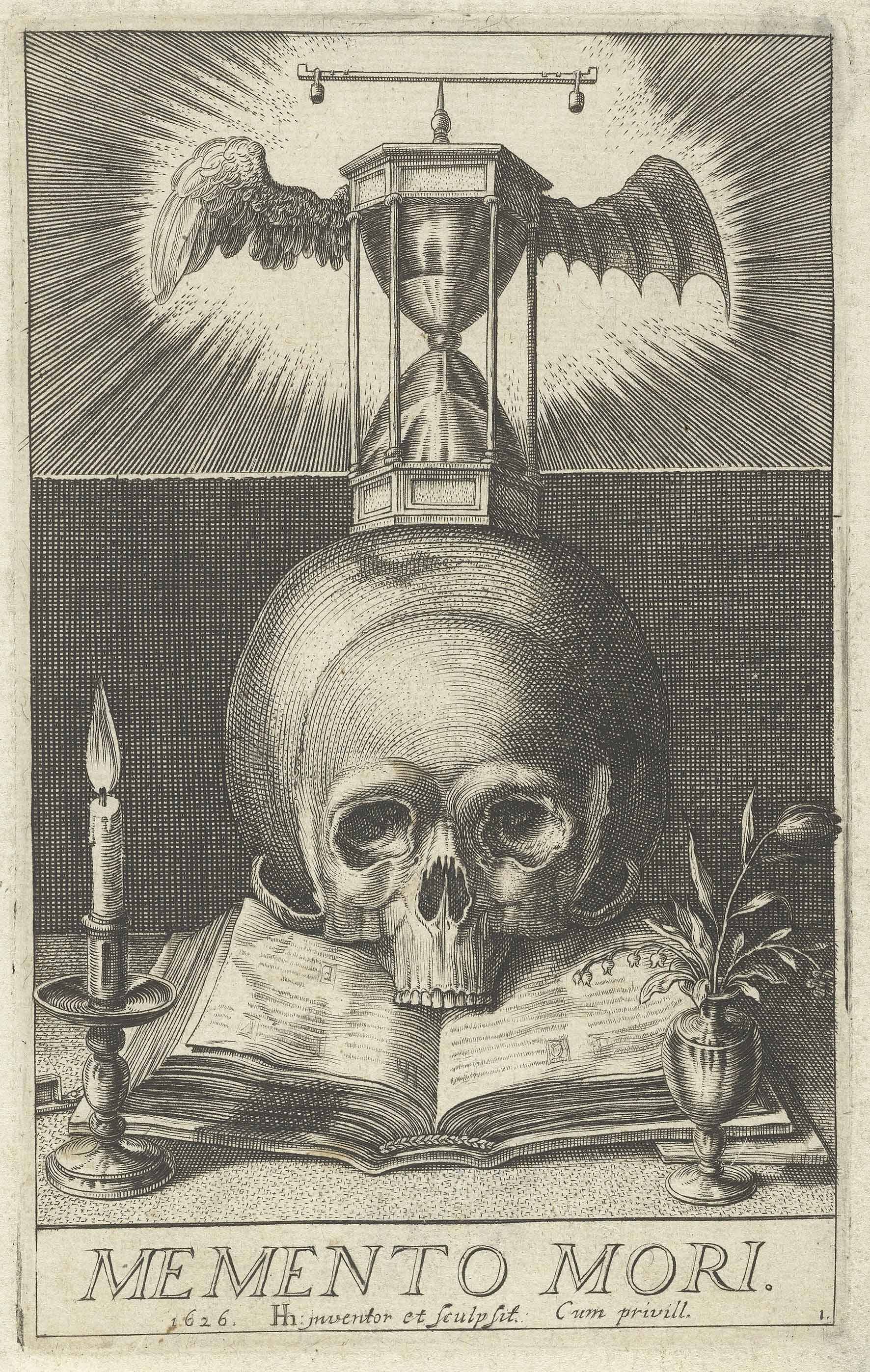 Interested in learning more? 
Get Memento Mori and Depictions of Death: An Image Archive for Artists and Designers in paperback or eBook. This book features an extensive range of 17th and 18th-century etchings and engravings of memento mori artworks and symbolism, the Grim Reaper, death, scenes of war and execution, corpses and much more. It comes with a unique download link providing instant access to high-resolution files of all images featured. These images can be used in art and graphic design projects or printed and framed to make stunning decorative artworks. We promise you will be impressed with this pictorial archive.
Image Download Included:
We have carefully restored the artwork and provided a download link within the publication where you will locate high-resolution files in JPEG format to speed up your workflow.
No scanning necessary! Follow the instructions in the book and instantly access all images.