What is a memento mori?
A memento mori (Latin for 'remember that you must die') is an artistic or symbolic reminder of the inevitability of death. The expression 'memento mori' developed with the growth of Christianity, which emphasised heaven, hell and salvation of the soul in the afterlife.The thought was utilised in Christianity, whose strong emphasis on divine judgment, heaven, hell, and the salvation of the soul brought death to the forefront of consciousness. In the Christian context, the memento mori acquires a moralising purpose quite opposed to the nunc est bibendum (now is the time to drink) theme of classical antiquity. To the Christian, the prospect of death serves to emphasise the emptiness and fleetingness of earthly pleasures, luxuries and achievements, and thus also as an invitation to focus one's thoughts on the prospect of the afterlife.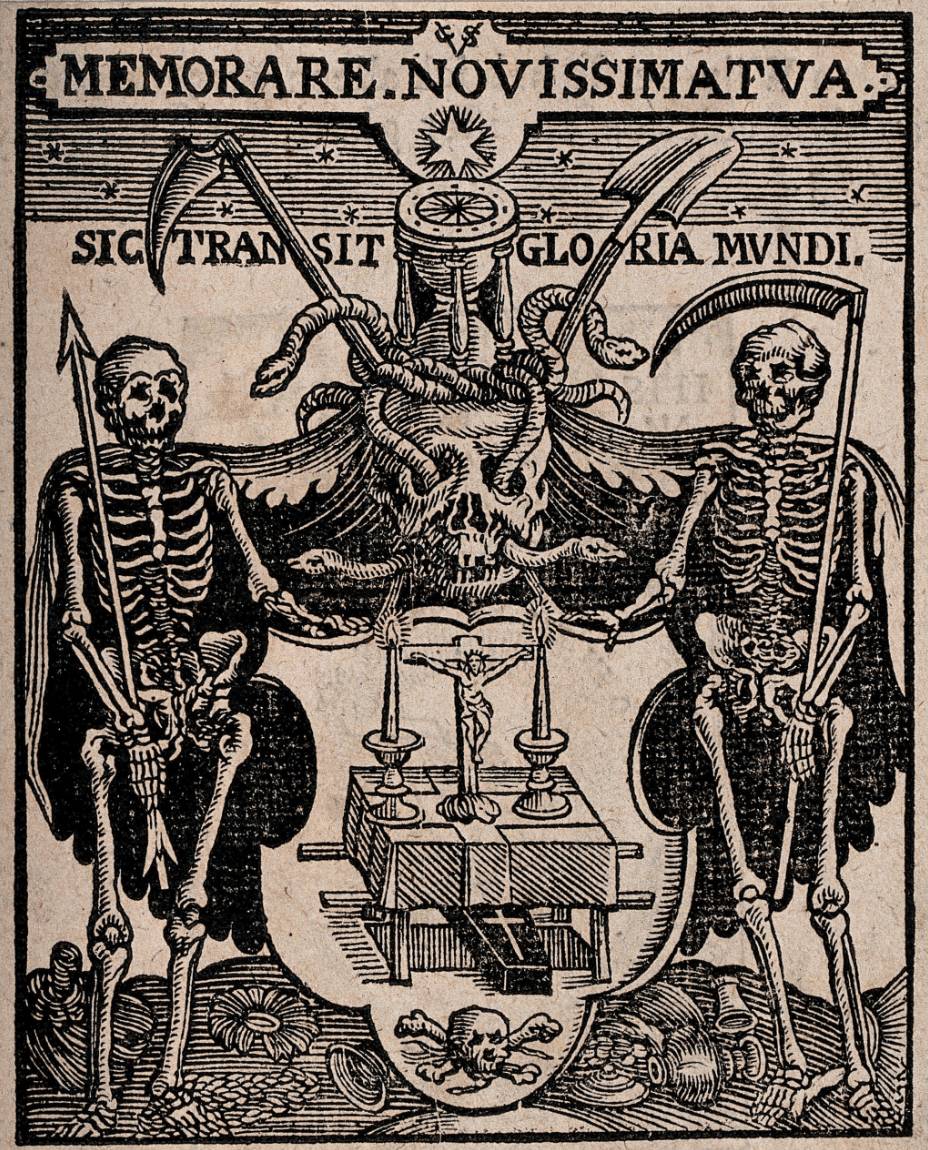 Where would I find a memento mori?
The most obvious places to look for memento mori meditations are in funeral art and architecture. Perhaps the most striking to contemporary minds is the transi or cadaver tomb, a tomb that depicts the decayed corpse of the deceased. This became a fashion in the tombs of the wealthy in the fifteenth century, and surviving examples still create a stark reminder of the vanity of earthly riches. Later, Puritan tombstones in the colonial United States frequently depicted winged skulls, skeletons, or angels snuffing out candles. These are among the numerous themes associated with skull imagery.